Chris Pratt & Anna Faris Still Have The "Deepest Respect" For Each Other Despite The Split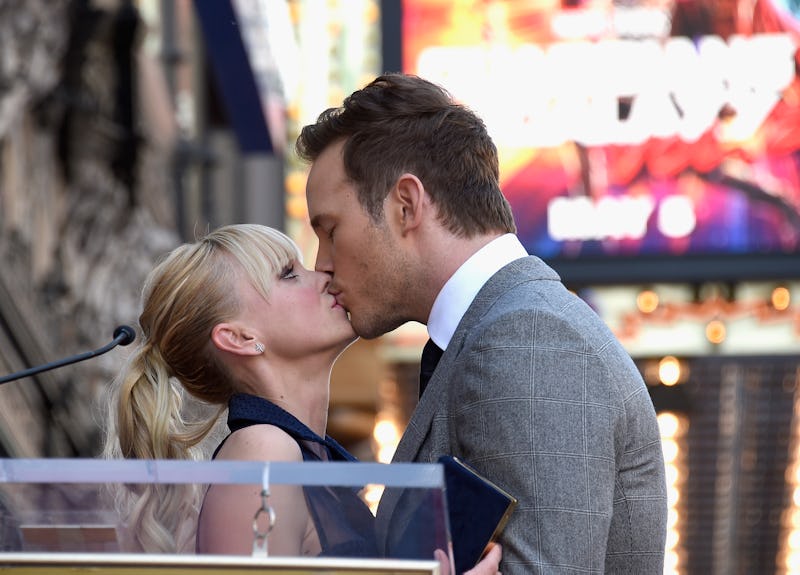 Kevork Djansezian/Getty Images Entertainment/Getty Images
Our collective faith in love and relationships was challenged on Sunday when news broke that everyone's favorite comedic couple, who has been married for eight years, is legally separating. Fans of the dream team are understandably upset and confused, and many will be wondering why Anna Faris and Chris Pratt split up for at least the next few weeks.
The couple released a joint statement on Pratt's Facebook page late Sunday night, and while it didn't reveal any specific reason for the separation, it did state that the couple "tried hard for a really long time," and that they're "really disappointed."
Anna and I are sad to announce we are legally separating. We tried hard for a long time, and we're really disappointed. Our son has two parents who love him very much and for his sake we want to keep this situation as private as possible moving forward. We still have love for each other, will always cherish our time together and continue to have the deepest respect for one another.
The couple has asked for privacy in the matter, meaning that doting fans might not receive any more insight into the split or the factors that led to it for quite some time.
But according to the statement, the hilarious and talented couple, which met on the set of Take Me Home Tonight in 2007, still has warm feelings for one another, and have the best interests of their 4-year-old son Jack in mind.
The couple's relationship seemed picture-perfect from the start. In what is probably one of the most romantic stories in Hollywood history, Faris knew that Pratt was the one for her when she discovered that he had a dead bug collection — just like her.
But alas, not all marriages are meant to last, not even those founded on the rock solid foundation of a shared love of perfectly preserved insects. According to People, rumors of tension between the two actors have been swirling for the past year, with some sources saying that Faris was unhappy with the amount of time Pratt spent away filming.
Of course, none of these rumors have been confirmed by Pratt or Faris, and it will likely be quite some time before the stars decide to speak openly about what is certainly a difficult time for the young family. Still, it's only natural for fans to have questions about what led to the downfall of their favorite couple. While fans wait for answers, hopefully they can still cherish the adorable moments that made them fall in love with the duo in the first place.