Fergie & Josh Duhamel Broke Up Forever Ago & Didn't Tell Us Until Now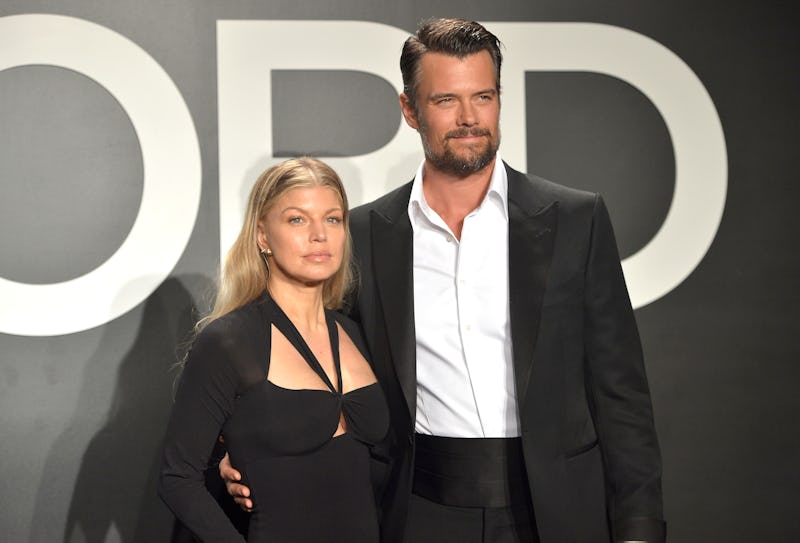 Charley Gallay/Getty Images Entertainment/Getty Images
There are some celebrity couples who maybe you don't hear about that often, but you know they're there, jet setting across the world, dodging the paparazzi, attending posh Hollywood events, or whatever it is famous people do together. One of those couples is — or was — Fergie and Josh Duhamel, but on Thursday, Sept. 14, the couple announced their split in a joint statement to People. And understandably, fans are curious why Fergie and Duhamel split.
"With absolute love and respect we decided to separate as a couple earlier this year," the statement reads. "To give our family the best opportunity to adjust, we wanted to keep this a private matter before sharing it with the public. We are and will always be united in our support of each other and our family."
Duhamel and Fergie — who have been married for eight years and share a 4-year-old son, Axl — haven't yet opened up about why exactly they decided to part ways, and given that they're announcing their breakup several months after the fact, it's unlikely they'll spill more details any time soon.
Still, as with any couple, the pair have weathered their fair share of marital hurdles. Back in 2009, just nine months after they tied the knot, exotic dancer Nicole Forrester came forward to allege she'd had a one-night stand with the actor. Both Duhamel and Fergie firmly denied Forrester's accusations, but it was nonetheless a challenging time. During an appearance on an episode of OWN's Oprah's Next Chapter with Oprah Winfrey, Fergie admitted the rumors were "difficult," but that she felt that they ultimately made their relationship stronger. She said,
"When you go through difficult times, it really makes you stronger as a unit, as a partnership. It does for us anyways. Our love today is a deeper love. Definitely we're strong today because of anything difficult that's happened with us. We deal with it. We communicate. Communicating is the most important thing."
After that, Fergie and Duhamel enjoyed a relatively low profile, which makes their decision to part ways relatively surprising. "Insiders" — who, as always, should be taken with a grain of salt — told E! that the pair had simply grown apart, and that while they've always been different and independent people, their priorities ultimately didn't align. "It caught up with them," a source told the outlet. "It just became very clear that they are not on the same page and don't see things the same way." Another source claimed to Us Weekly that it was a long time coming: They'd been working on their problems for the past year, the source alleged, and Duhamel moved out in early spring.
Looking back, the evidence was there: Save for a post tied to one of Fergie's concerts, Duhamel and the singer have seldom posted about one another on social media in the last few months. (Not that Instagram is necessarily the best indicator for a healthy relationship, but there's not much else to go on in this case.)
It's worth noting that Fergie has a new album coming out next week, and it's possible it will, at least vaguely, address her split from Duhamel. "I just wanted to … peel back the layers and show my vulnerable side. There's so much vulnerability on my album," she told People of the record, titled Double Dutchess. She also added that there's a song called "Love Is Pain" that's "extremely emotional," so make of that what you will.
The project arrives Friday, Sept. 22, so it's not a long wait. But in the meantime, Duhamel and Fergie's separation is a private matter, and they seem intent on keeping it that way.