The Reason Behind Gabby & Marcel's Post-'Love Island' Break Up Is Actually So Sad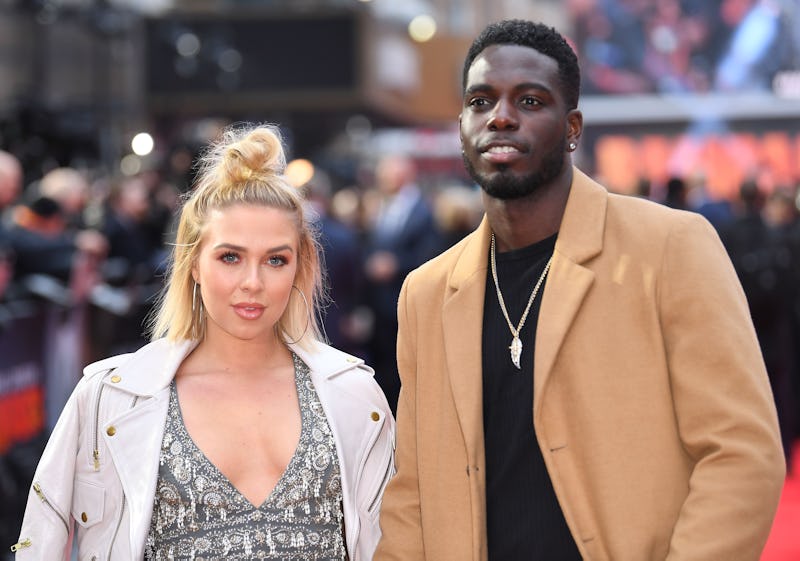 James Gourley/Shutterstock
Back in 2017, Gabby Allen and Marcel "Blazin' Squad" Someville felt like an oasis of cutesyness on Love Island, where they were surrounded by drama, breakdowns, and uncomfortable debates on feminism. While everyone else cracked on, these two became inseparable. By the time of the final episode, their relationship was one of the longest standing. So just why did Gabby and Marcel break up?
These two made a pretty good go of life outside the villa and survived the probably hellish conditions of being constantly papped and surveilled and having to make personal appearances in lots of sweaty nightclubs. But now that Gabby is, according to The Sun, the next reality TV star to board the Love Island-Celebrity Big Brother express, whatever went down with her and Marcel is back in the spotlight.
The breakup apparently occurred after Marcel allegedly asked another woman to "meet up" while the couple were on holiday in Mexico together back in February this year. According to reports in The Sun, the mystery girl showed Gabby the messages her boyfriend had been sending. Marcel confirmed the cheating rumours back in May to Mail Online with one of his reps commenting that, "Sadly the rumours are true, Gabby and Marcel have split up. Marcel can't really defend his actions as he knows he did wrong and will regret it forever."
Despite Marcel's saying in the same statement that he was "upset that he broke the heart of someone he loves," he soon hit back at Gabby with claims that she had cheated on him with TOWIE star Dan Osborne, something she fiercely denied. He claimed to The Sun on June 2 that "A mutual friend of Dan and I told me that Gabby and Dan were having sex in Marbella on their work trip, and also when they got back to England." The work trip he was alluding to was reported by The Mirror to be a pilot for a celebrity bootcamp fitness show in Ibiza, during which Gabby and Osborne were photographed together on a yacht.
Gabby denied the accusations, with her spokesperson telling The Sun that "Gabby was 100 per cent faithful during her relationship with Marcel." She also reiterated this in an Instagram post back in June, alluding to the fact Marcus had accused her of "improper behaviour", but she claimed that she was "100% faithful throughout." I have reached out to Dan Osborne's representative for comment. In a recent interview with new! Magazine, just before she's set to reportedly walk into the house, Gabby also disclosed that Marcel "just didn't speak to me" after the rumours of his cheating were confirmed. "He just disappeared," she added.
According to a sources in The Sun, appearing on Celebrity Big Brother was never on Gabby's radar, but after she was left devastated by the breakup with Marcel, she's ready to push herself into unfamiliar territory again. Gabby revealed in an interview with the same newspaper that the pair have since reconnected. "When I saw him originally before that I thought I'd want to kill him. But I didn't. I asked for a hug. We're civil now," she told the newspaper. "I loved him, it is what it is, I feel like it's better for me to move on. I hated him for so long. After we hugged he said to me, 'That proves what kind of person you are because you didn't knock my head off.'" And of course, Marcel has already tweeted his good luck to her before she arrives in the house.
With this year's theme of "retribution", as reported by The Sun, set to rile up the Celebrity Big Brother House, I'm excited to to see more from Gabby. Marcel, you might be in for a ride, pal.