Hayley Williams & Chad Gilbert Split After Nearly A Decade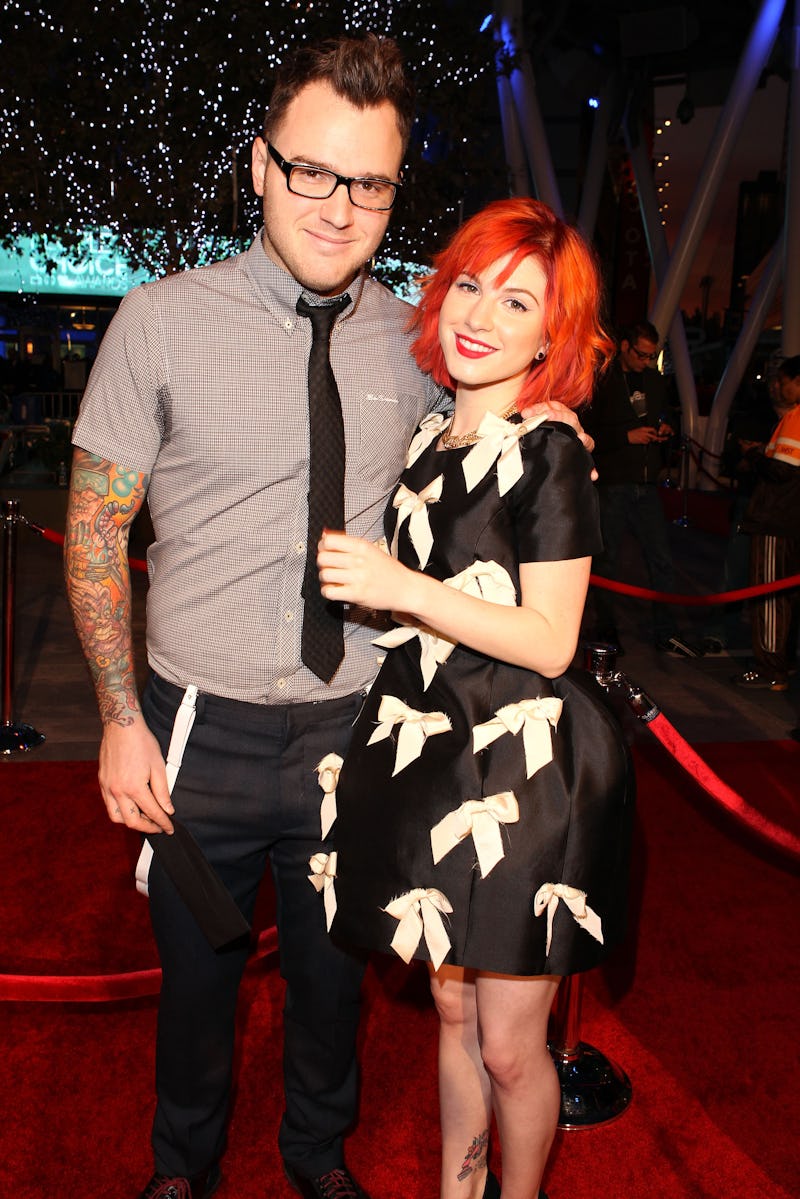 Christopher Polk/Getty Images Entertainment/Getty Images
After being together for nearly a decade, Paramore singer Hayley Williams and her husband Chad Gilbert have split up. The couple got married 16 months ago in Nashville, following a year-long engagement, according to the E! News. As for why Williams and Gilbert split up, the couple issued a statement that was posted to their respective Instagrams on Saturday, July 1. They explained that they're still close friends, but the outcome of their marriage wasn't what they had hoped for. Beyond that, however, these two kept the more personal matters understandably private.
"The two of us have been together for the better part of 10 years," the joint statement read. "We've grown up together and we've been beside each other through a lot of goodness and a lot of challenges. There is a challenge to trying to understand your own heart in the context of a relationship... and there is goodness in considering another heart, even in spite of your own." It definitely feels like Williams and Gilbert, the guitarist from New Found Glory, put plenty of thought into how they wanted to share the news of their split.
"Marriage is not for the faint of heart," their Instagram announcement continued. "Love is an absolute risk. And it's up to each of us to stay hopeful even when the outcome isn't what we'd originally hoped for." While it's sad the outcome of their marriage wasn't what they'd anticipated, at least they were able to make this realization before damaging their friendship.
The message goes on to explain why they decided to make such a public and straightforward statement. The couple wrote,
"We want to publicly state — plainly, and only this time — that we are splitting up. We also feel it's important to state that we are going to be okay and in fact, we remain close friends who are good in each other's eyes. That's something we are deeply thankful for."
You can read the full text of the announcement below.
Understandably, Williams and Gilbert seem to want to move forward without offering any additional details of what led to their separation. The two absolutely deserve privacy and respect during this transitional time. Judging from their words, though, Williams and Gilbert encourage and support each other every step of the way.