The Real Reason Len Goodman Quit 'Strictly' Is Actually Totally Legit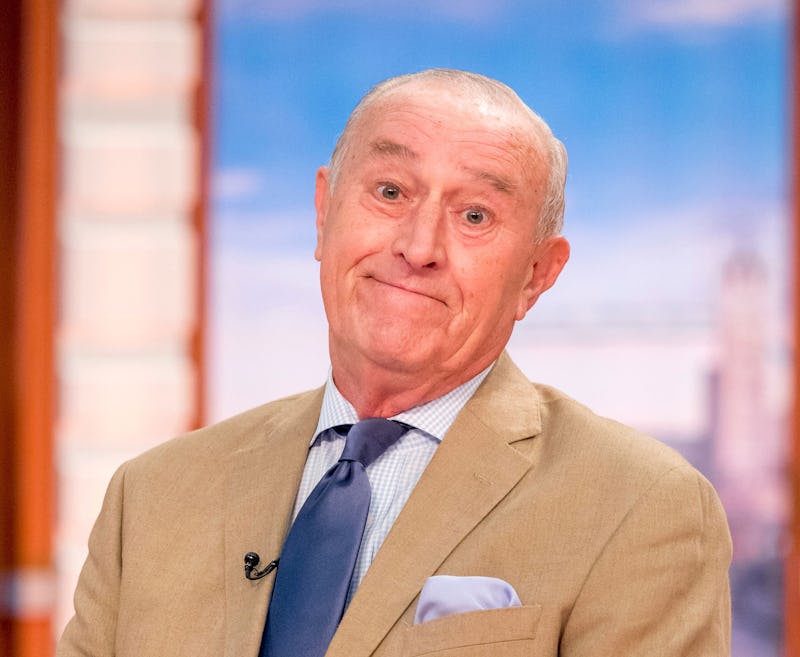 Ken McKay/ITV/Shutterstock
Hit BBC competition show Strictly Come Dancing is a staple Saturday night entertainment show for its millions of weekly viewers. Now in it's 16th series, Strictly fans can't seem to get enough of the glitzy routines, glamorous outfits, and sharp-tongued judges. However one long-serving judge, professional ballroom guru Len Goodman, decided to throw in the towel a couple of years ago, but why did Len Goodman quit Strictly Come Dancing?
Well, despite disappointment from viewers at his departure from the show back in 2016, Goodman decided to step down from his role as head judge in order to enjoy his golden years. According to The Mirror, the veteran judge came to the decision in order to properly enjoy his retirement, as he was just seven years away from the age at which his father died at the time of quitting the BBC show.
When talking to the paper about his Strictly departure and his father's death, Goodman explained: "That's only seven years away from my age now, and although I hope to live until I'm 99, I need to have more me-time. All my friends are in Portugal playing golf and saying, 'Len, do you want to come with us?' and I have to say, 'No, I've got to go and do Strictly.'"
When discussing the show's future, and whether or not Strictly Come Dancing would survive without him, Goodman appeared optimistic during that same interview. He explained: "As long as they keep getting interesting celebrities to go on it, it'll go on for ever and ever."
Despite ditching the UK version of the dance competition series, Goodman has continued his stint on the U.S. edition, known as Dancing with the Stars, which is currently airing its 27th season.
However, since his departure from the UK show, Goodman hasn't completely disappeared from our television screens. In 2017, the former-judge starred in his very own BBC One show titled Len Goodman's Partners in Rhyme. The short-lived series saw contestants pair up with celebrities and try to guess rhymes from a selection of animated scenes.
After Goodman's decision to leave the show, BBC bosses selected former ballroom dancer Shirley Ballas to fill the empty head judge seat alongside fellow judges Darcey Bussell, Bruno Tonioli, and Craig Revel Horwood. And any fears that Goodman no longer being involved in the show would effect its popularity were put to bed after the long-running series averaged an impressive 11 million viewers throughout the 2017 series.
Despite Strictly Come Dancing's continued success, fans of the BBC show do appear to miss the presence of the former-head judge.
In the current series of Strictly, former-Pussycat Doll Ashley Roberts, journalist Stacey Dooley, Youtube personality Joe Sugg, former-Blue singer Lee Ryan and many more are competing to be crowned winner of the 2018 series, and take home the coveted glitter ball trophy. With or without Goodman, the show continues to dazzle, and I can't wait to see which celebrities will shine on the dance floor this time round.