Niall Has Officially Left The 'Love Island' Villa And TBH, Everyone Is Devo'd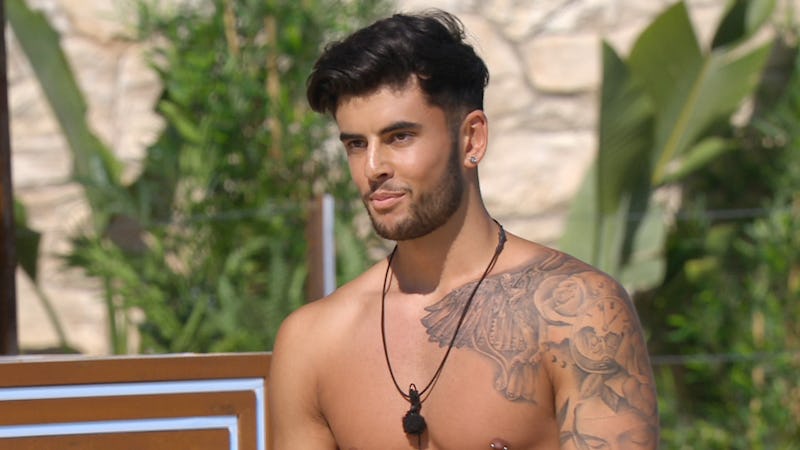 Love Island/ITV
He quickly emerged as a fan favourite but on Tuesday afternoon, ITV confirmed Niall Aslam quit Love Island for "personal reasons." But why? He looked like he was having a great time in the villa.
Well, the circumstances of his departure remain unknown at this stage, but it's safe to say Twitter has not taken the news well. The shock exit will be shown during tonight's episode of the ITV2 reality show, and if you thought viewers could at least expect to see Niall say goodbye to his fellow islanders, you are — unfortunately — very much mistaken.
Instead of saying goodbye to his former housemates personally, A&E junior doctor Alex George is left to break the news to the other 15 Islanders that Niall has left the competition for good. "For personal reasons unfortunately he can't continue or come back to the villa," Alex explains. I know, I'm gutted too.
Niall was amongst the first ten islanders to arrive in the villa and quickly established himself as Love Island's in-house Harry Potter stan, cementing his place in the heart of the nation. Following an initial coupling with Love Island 2018's first dumped contestant Kendall Rae-Knight that was broken off by the arrival of Geordie personal trainer Adam Collard, Niall soon moved on with new girl Georgia Steele and the pair then coupled up. Thus, it should come as no surprise that Georgia is taking Niall's departure particularly hard.
"Obviously I was coupled up with him so obviously I became closer to him than most people in here, but it wasn't just that," she tells the Beach Hut during Tuesday night's episode. "He was actually my friend, my buddy." Alas, Georgia will be far from the only islander to be rocked by Niall's early exit. In addition to the rest of the nation, it seems the other islanders are pretty troubled by his mysterious and unexpected departure too.
"I'm obviously sad that Niall's left the Villa," Alex adds. "We got on really, really well. He's such a great guy. And I look forward to catching up with him and having some fun with him outside"
While speculation about Niall's departure will no doubt continue until an explanation is given, news of the early frontrunner leaving the show so suddenly has not gone down well with Love Island fans on social media. As well as expressing their confusion about the events that ultimately led Niall to exit the villa, fans have also shared their genuine heartbreak that Niall will no longer be competing in the show. Here are just a few of their reactions:
Niall is of course the second contestant to leave Love Island 2018, following the departure of Rae-Knight last week. And, given the couple's brief history as a couple in the villa, some fans are hoping they can give their relationship another try in the real world:
So, what's next for Niall's now single former partner, Georgia Steele?
The 20-year-old self-confessed party girl will have to recouple with another male contestant if she is to stay in the series. And — fortunately for her — she already has some interest from other islanders. Georgia was one of three girls invited to date "full time" male model Charlie Fredrick during Monday night's episode, alongside Samira Mighty and Hayley Hughes. However, it seems Charlie may just have his eye on Hayley instead.
Sorry, Georgia.
Whatever the reason for his departure, I think I speak for Love Island fans everywhere when I say I hope Niall is OK and wish him well in the future. The Love Island villa won't quite be the same without his (not always accurate) Harry Potter trivs, that's for sure.
Love Island airs on ITV2, Sunday to Friday at 9 p.m.