A Look Back At Princess Diana's Incredibly Personal 1995 Interview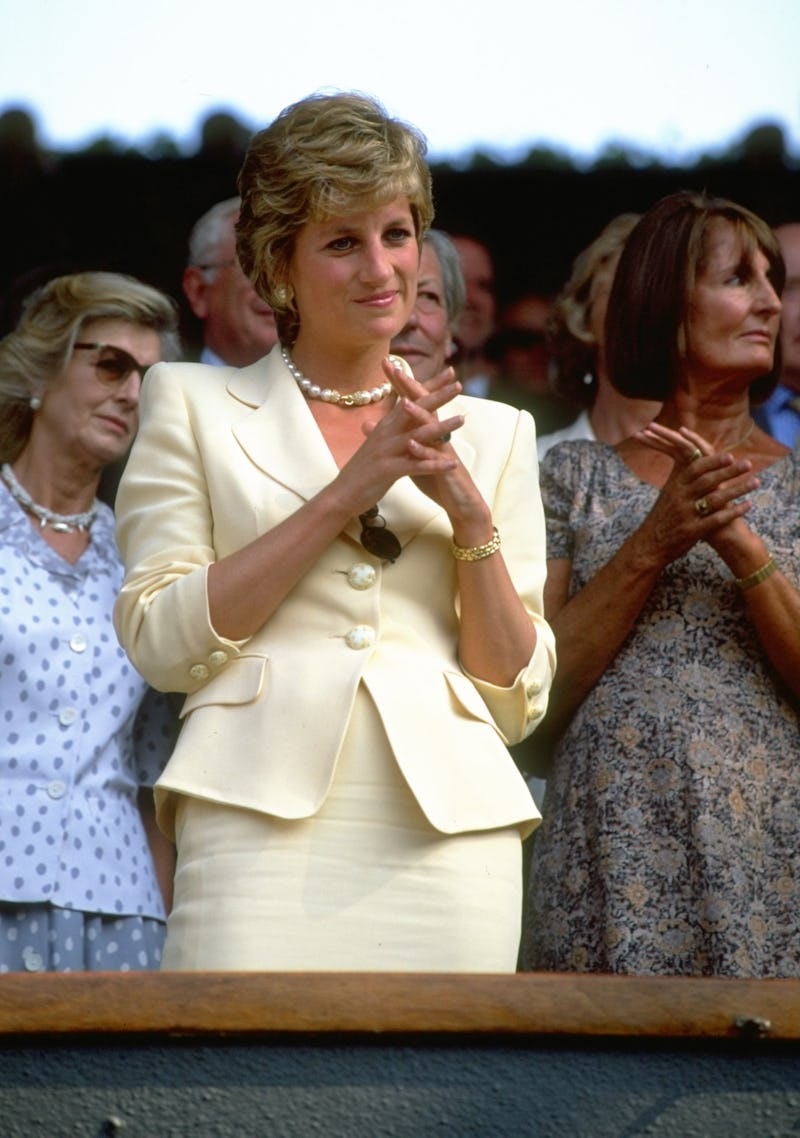 Clive Brunskill/Getty Images Sport/Getty Images
They are one of the most famous couples in history and their love story is well known across the globe, but why did Princess Diana and Prince Charles divorce? It's a question you might be wondering about seeing as multiple documentaries and specials marking the 20th anniversary of Diana's death are about to air. Diana and Charles' relationship wasn't an easy one, especially because they were constantly in the public eye. Between that and everything else they faced as a married couple, their love for one another seemed to quickly fade, leading to their divorce in August 1996, one year before Diana's death on August 31, 1997.
The royal couple married in 1981 and they appeared to be head over heels in love, but according to People, by 1985 their marriage was already troubled. According to Diana, they even stayed together partly for the public. In her infamous 1995 BBC interview with Martin Bashir that was conducted without consulting Kensington Palace and took place after her separation from Charles but before their divorce, Diana said, "The cause [of her bulimia] was the situation where my husband and I had to keep everything together because we didn't want to disappoint the public, and yet obviously there was a lot of anxiety going on within our four walls."
Even before they got married, it seemed like they weren't on the same page romantically. During a pre-wedding interview (around the 7:40 mark), after being asked if they were in love, Diana replied immediately "of course," but Charles followed her response with, "Whatever in love means."
In her BBC interview, Diana said that the early stages of marriage were happy "very much so," but that the marriage also came with many pressures. "But, the pressure on us both as a couple with the media was phenomenal, and misunderstood by a great many people," she said.
Diana also said that she felt isolated within her marriage and with the royal family, but even more when Charles and Camilla Parker Bowles (they married in 2005) started a relationship while he was still legally married to Diana. She said she "had knowledge" of their relationship and even said at one point during the interview she knew Charles "loved someone else." (During a 1994 interview, Charles said that he was faithful to Diana until their marriage was "irretrievably broken down." He did not say if he was unfaithful with Camilla and called her a "great friend" in the interview.) After being asked if Camilla "was a factor in the breakdown of your marriage," in her BBC interview, Diana responded, "Well, there were three of us in this marriage, so it was a bit crowded."
Diana also admitted to Bashir that she had an affair while married to Charles with James Hewitt. When asked if she was "unfaithful" with Hewitt, she answered, "Yes, I adored him. Yes, I was in love with him."
Throughout her BBC chat, Diana expressed that eventually she and Charles began living two lives outside of the public eye ever since they formally separated in December 1992. She said she didn't want to separate, but supported Charles' decision. "No. Not at all," she said after being asked if the separation was her idea. "I come from a divorced background, and I didn't want to go into that one again."
In letters written by Charles to his friend Nancy Reagan (which were made public after being donated to the Ronald Reagan Presidential Foundation and Library in June 2017), he opened up about the aftermath of his separation from Diana. "No one can really understand what it all means until it happens to you, which is why it all keeps getting worse and worse," he wrote. He also wrote in the letter dated June 21, 1992, "One day I will tell you the whole story. It is a kind of Greek tragedy and would certainly make a very good play!"
In a May interview with The Mail on Sunday's You magazine, Camilla discussed what it was like dealing with press during the time of Diana and Charles' separation and divorce. "It was horrid," Camilla said. "It was a deeply unpleasant time and I wouldn't want to put my worst enemy through it. I couldn't have survived it without my family."
It seems like a lot led to Diana and Charles calling it quits, and it certainly appears that they had quite the tumultuous relationship from beginning to end.