Harward Turned Down Trump's Offer For A Reason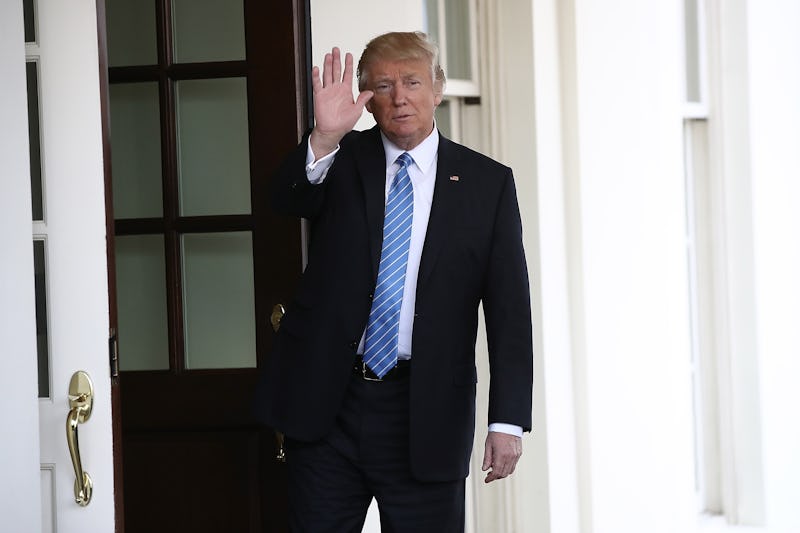 Win McNamee/Getty Images News/Getty Images
After yet another scandalous shakeup in the White House, President Trump is on the hunt for a new national security adviser. The administration had turned its attention to respected former Navy Seal Robert Harward in the hopes that he would fill the role following Michael Flynn's resignation. But unfortunately for Trump's team, which has taken hits with both Flynn's resignation and labor secretary nominee Andrew Puzder's withdrawal this week, Harward is a no-go. Why did Harward turn down Trump's offer to be the new national security adviser?
Though it's yet another hiccup in an administration desperately trying to find its footing, Harward told the Associated Press that his reasoning is "a purely personal issue" and that Trump and his team had been "very accommodating to my needs, both professionally and personally." With a long and decorated career in the armed forces behind him, Harward said "I'm in a unique position finally after being in the military for 40 years to enjoy some personal time."
But two anonymous sources that were familiar with the situation told Reuters that there may have been an additional reason Harward turned down the job. Harward allegedly wanted to bring in his own team, a request that would have conflicted with the White House. Upon Flynn's resignation, Trump said that he wanted to keep Flynn's deputy, KT McFarland, on the job.
Asked to confirm whether he wanted to bring his own staff onto the National Security Council, Harward told the Associated Press: "I think that's for the president to address."
Harward's decision to decline the offer follows another rocky week for the new White House. On Wednesday, Puzder, a fast food CEO and Trump's pick for labor secretary, withdrew his nomination. Not to mention, Flynn was forced to resign Monday night after it was revealed that he misled Vice President Mike Pence about the contents of his discussions with the Russian ambassador. The resignation has prompted the public to wonder whether the Trump administration's alleged connections with Russia stopped there. Both Trump and Russia have denied that sanctions were discussed prior to Trump taking office.
The Trump administration will now need to find two replacements for these positions. Former generals David Petraeus and Keith Kellogg were also on the list of Trump's considerations for national security adviser, so they may be contenders again. Harward, for one, was liked among politicians from both sides of the aisle. They reportedly hoped that his record of levelheaded leadership would serve as a needed contrast to a frequently renegade administration. But for now, it will be back to the drawing board once again.