Here's The Real Reason Roxanne Pallett Left The 'Celebrity Big Brother' House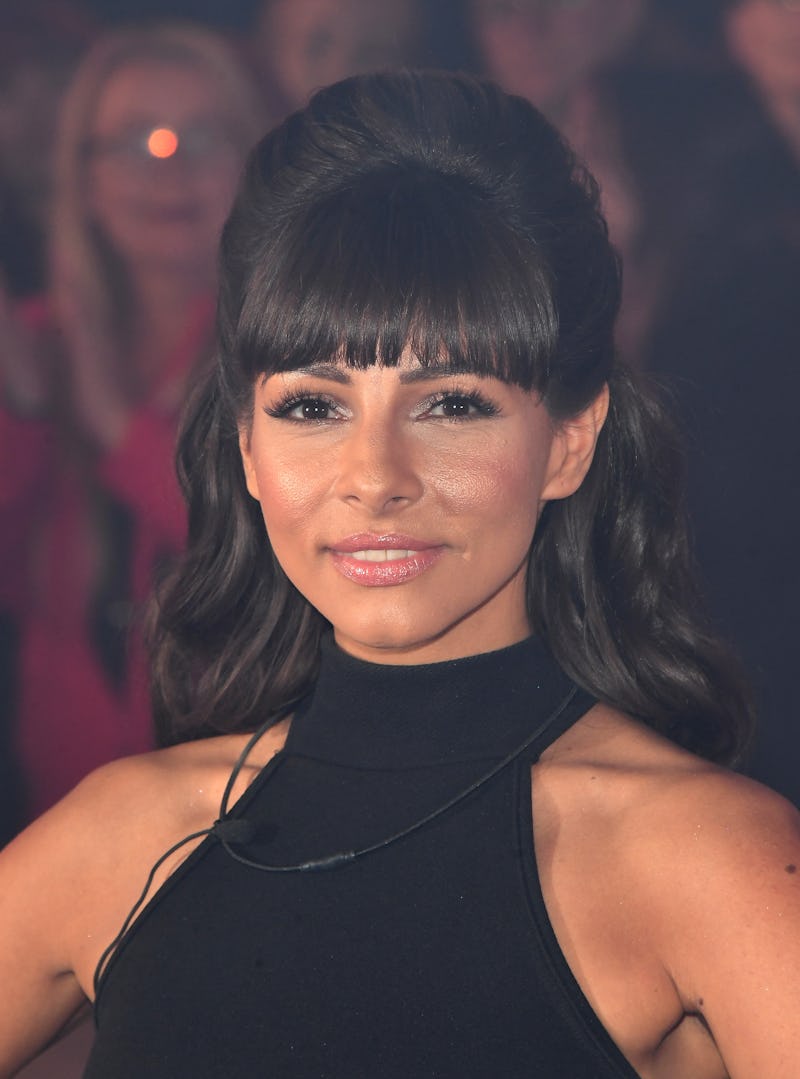 Stuart C. Wilson/Getty Images Entertainment/Getty Images
Roxanne Pallett's had an especially difficult time in the Celebrity Big Brother house: after alleging she was repeatedly punched by housemate Ryan Thomas, Pallett requested to sleep in a different room, while Thomas was issued a formal warning for his behaviour. On September 1, Pallett officially left the CBB house; an official spokesperson for the show stated only, "Roxanne has decided to leave the BB House. The remaining housemates have been informed." So why did Roxanne Pallett leave Celebrity Big Brother? Here's what her official representatives have to say.
A spokesperson for Pallett told Bustle, "Roxanne decided to leave the CBB house late last night after deliberating for two days with some sensitive issues she felt strongly about." They added, "She has now been reunited with her fiancé and family and thanks everyone for their support during her time in the show."
The incident between former Emmerdale star Pallett and Thomas, previously of Coronation Street, was aired on Thursday night's episode of Celebrity Big Brother, as this website reported. Thomas approached Pallett while throwing air punches, but allegedly "made physical contact with Roxanne's body several times." Pallett responded by saying, "Ow! Woman beater. That bloody hurt."
Later, after asking to speak to a producer off-camera, Pallett said in the Diary Room:
"I'm just a little bit in shock. I went from being upset to angry now because a boy has punched me, repeatedly, unprovoked, completely deliberate. He actually punched me like a boxer would punch a bag. And we weren't play fighting. It wasn't banter, it wasn't a joke, there was no exchange. I can't believe you're letting somebody stay that's done that. It's not OK."
Thomas was subsequently called into the Diary Room, where he was issued a formal warning. Producers told him:
"Before you entered the Big Brother house, rules regarding unacceptable behaviour were clearly explained to you. Big Brother has called you into the Diary Room because you have broken this rule; at 3.55 p.m. today, Big Brother noticed that whilst almost play fighting, you punched Roxanne in the ribs. This caused Roxanne to say, 'Ow that bloody hurt.' Whether you intended to hurt Roxanne or not is irrelevant."
Thomas apologised, as the BBC reports, saying, "We both know and Roxanne knows there was no malice, hurt or anger in anything I did during this time. I am sorry and I understand."
Pallett later requested that she be moved into a different room, saying, "I don't feel comfortable sleeping in the same room as Ryan. I can't sleep. I am now suffering, and I am now having to alter my experience because somebody else was violent."
The incident caused a social media frenzy, and Ofcom received over 11,000 complaints about the episode, the BBC reports. Some viewers argued on Twitter, according to the broadcaster, that Thomas was play-fighting. Several of Thomas' Coronation Street co-stars have also backed him on Twitter, as Metro reports. I've contacted a representative for Thomas, but haven't yet received a response.
However, Women's Aid head of campaigns and public affairs Sian Hawkins told Bustle that regardless of Thomas' intent, the incident could have been triggering for Pallett, reminding her of "frightening" memories. The actress has discussed her experience of domestic violence in the past, when her Emmerdale character Jo Sugden received a domestic violence storyline. Pallett told This Morning, as Metro reports, "It's hard for me because it's so close to home. When you're 100 percent involved in something like this and you're living it and you're taking it home with you and I'm so passionate about the role."
She added, "Kelvin [Fletcher, Pallett's co-star] and I have been living this storyline since Christmas and you're researching it and it brings it all back to you and it's devastating. I can't even watch these scenes back without it choking me up." Pallett went on to front a campaign with Refuge, a domestic violence charity, and featured in a charity calendar.
Hawkins told Bustle, "Domestic abuse means you don't feel safe in your home environment, and as a woman who has previously spoken about being in a violent and abusive relationship, Roxanne clearly did not feel comfortable going to sleep in the same room as someone who had physically hurt her, even if that was not his intention."
Hawkins also pointed out the prevalence of domestic abuse in the UK: according to Women's Aid, 1.2 million women experienced such violence in 2017 alone. "That's why it is so important for us to show understanding and empathy for someone who is clearly upset by certain behaviours rather than blaming them for overreacting," Hawkins said. For any survivors out there, you are not alone. Women's Aid is always here to listen to you, believe you and support you."
It's been a fraught season of Celebrity Big Brother: earlier in August, Rodrigo Alves was removed from the house after repeatedly using the n-word, according to the Guardian. And this series could be the beginning of the end for the British Big Brother franchise as a whole — as the Guardian reports, Channel 5 controller Ben Frow anticipates "a year without Big Brother" and has previously indicated "he would prefer to focus on other projects." Let's hope that now Pallett's left, she's able to prioritise her wellbeing.