Here's Why Rachel McAdams & Ryan Gosling Broke Up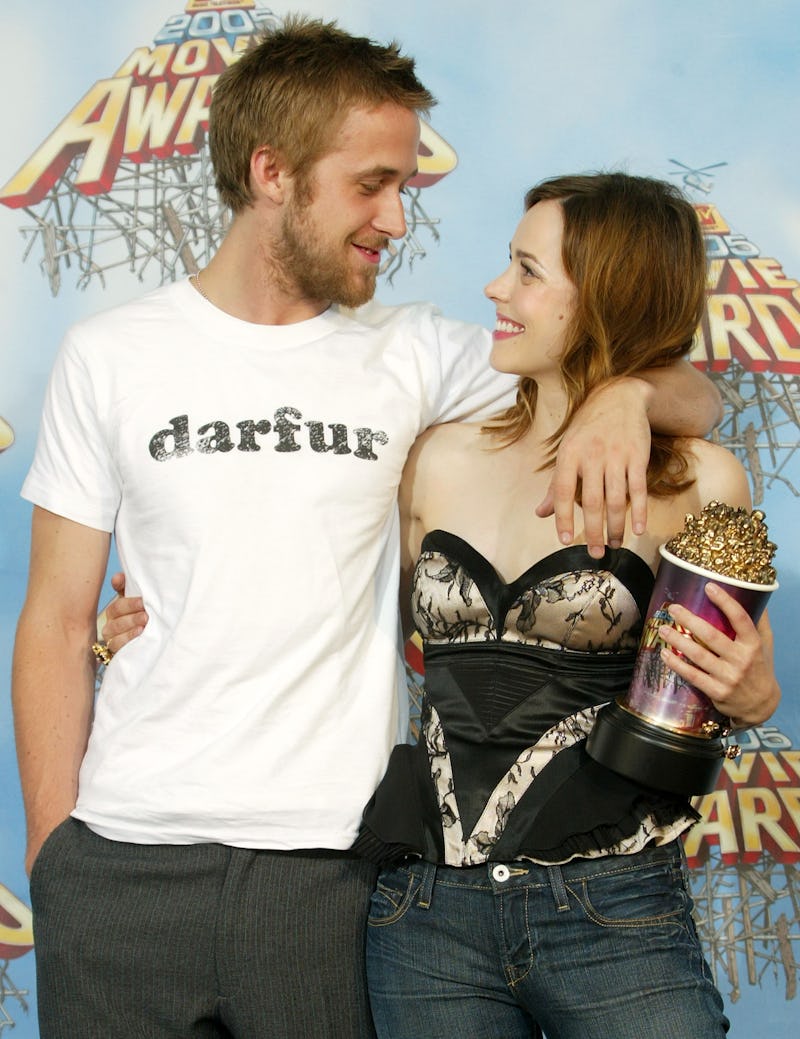 Frederick M. Brown/Getty Images Entertainment/Getty Images
It's always sad when celebrity relationships end, but to me, it's even sadder when a couple who began as on-screen lovers calls it quits. What's better than a movie or TV couple you totally ship taking their relationship into real life? But all good things must come to an end, and that applies even to Rachel McAdams and Ryan Gosling's love story. It seems like forever since they were even a thing, so if you're a little fuzzy on the details of The Notebook stars' relationship, I don't blame you. Actually, why did Ryan Gosling and Rachel McAdams break up in the first place? It's time for a little refresher.
Gosling and McAdams first met on the set of The Notebook in 2003, where they brought Noah and Allie to life. Reportedly, they didn't get along when they first started working together, but it didn't take long before real life began imitating art. And who could ever forget their reenactment of the famous Notebook kiss in the rain at the 2005 MTV Movie Awards? But by 2007, their relationship was already over, and although neither half of this legendary couple has shared the exact reason for their split, Gosling has talked about it publicly before.
In a 2011 interview with The Times, Gosling blamed their busy acting careers for the downfall of their relationship. According to Huffington Post, he told the newspaper:
"Show business is the bad guy. When both people are in show business it's too much show business. It takes all of the light, so nothing else can grow."
And in an interview with GQ in 2007, Gosling opened up about the breakup again, and although he didn't share too many details, it does sound like they both tried their best to make it work.
He told the mag (via People):
"God bless The Notebook. It introduced me to one of the great loves of my life. But people do Rachel and me a disservice by assuming we were anything like the people in that movie. Rachel and my love story is a hell of a lot more romantic than that. . . The only thing I remember is we both went down swingin' and we called it a draw."
If that doesn't make you wish that these two would find their way back to each other someday just like Noah and Allie did, I don't know what will. But even though their breakup had to be difficult, it does seem like it was the best thing for them — especially since now, Gosling seems happy as can be with Eva Mendes and their daughters, Esmeralda and Amada.
The good news? We can relive the simpler times of the early 2000s by re-watching The Notebook anytime. You bring the tissues, I'll bring all the emotions.