Why This 'Vanderpump Rules' Couple Called It Quits Again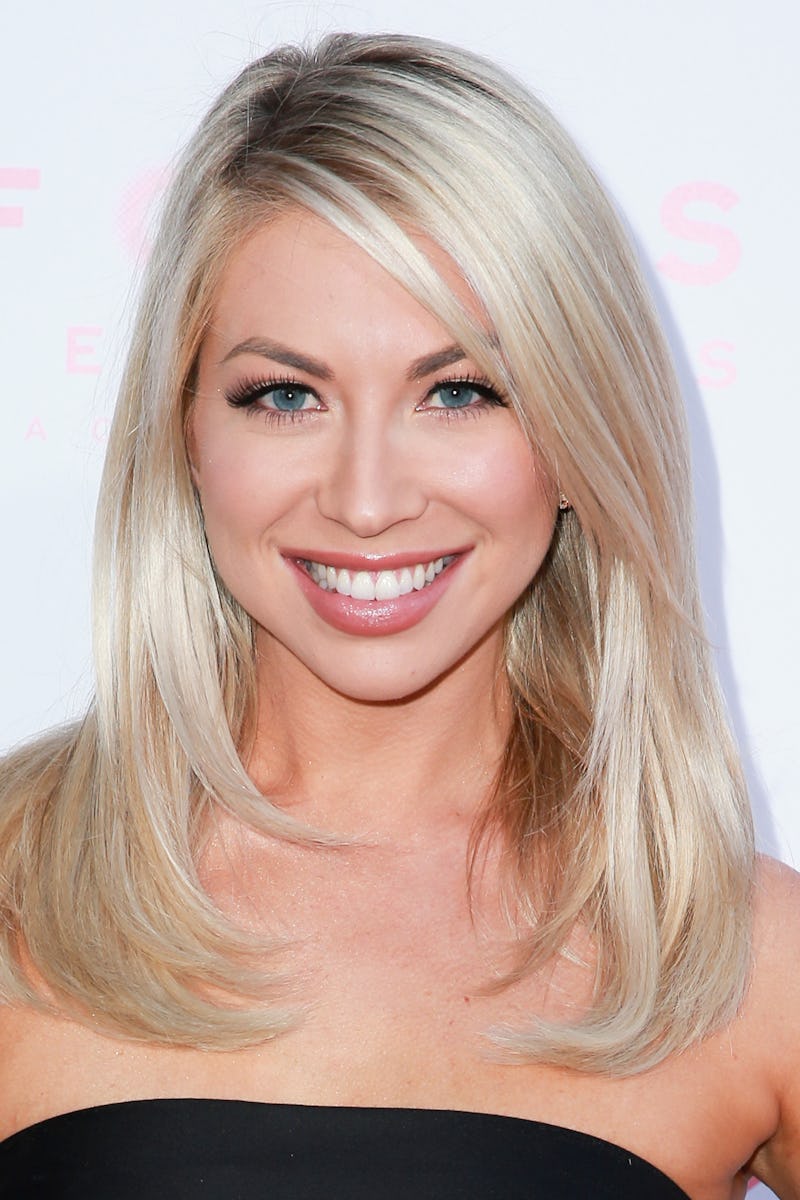 Rich Fury/Getty Images Entertainment/Getty Images
There are amicable ways to split up, when both parties communicate and come to a mutual understanding, and then there are break ups that can get a bit messy. The most recent split between Vanderpump Rules star Stassi Schroeder and ex-boyfriend Patrick Meagher definitely falls under the latter. On Friday, Stassi revealed that Patrick dumped her on their anniversary, and documented the break up in a series of social media posts. The couple, who dated for four years, called it quits on the eve of the major relationship milestone. On Saturday, Stassi informed fans of their split on Twitter and Instagram, stating that she was dumped just before the two were supposed to go on a trip to Mexico together. The vacation, which Stassi planned, was meant to commemorate their anniversary and the time they spent together.
The tweet, posted on Saturday night, read: "Broken up with on our anniversary after I planned a trip for us to Mexico. Call me Carrie Bradshaw. @rachaelnobrien you're coming w me now." Stassi's tweet references the Sex and the City movie. In SATC, Carrie Bradshaw's fiancé Big leaves her at the altar, and since the honeymoon is already booked and paid for, Carrie goes to Mexico with her friends instead. Stassi invited fellow star Rachael O'Brien to come along on the trip as her own Miranda, Samantha, and Charlotte.
Stassi also posted a screenshot from the film to Instagram. The image is from an emotional scene where Carrie confronts Big about getting cold feet on their wedding day. The reality-star's post also reiterated her hope that a friend might come along on in place of her ex-boyfriend. "@rachaelnobrien, will you accompany me to Mexico, close the shades & feed me oatmeal on the trip I planned?" the reality star captioned the image, recalling a scene from the movie. "If I see any <3 s—, I may die."
This announcement came just a day after Stassi shared a post about her relationship with Patrick. According to Us Weekly, the star shared a now-deleted picture to Instagram and captioned it with a message about how much she loved her boyfriend despite of their on-again off-again relationship. The post read in part: "I met this gangster 4 years ago. And we've been together consistently without one disagreement ever...". The post was a reference to the couple's split in January. They reconciled in May, but had been long distance as Stassi is based in Los Angeles and Patrick lives in New York. Stassi's most recent tweets on the matter suggest that this time the separation might be permanent.
The Bravo star announced her split last summer with Michael on social media as well. In her podcast Straight Up With Stassi, she discussed her decision to go public with break up news. "Because we've broken up and gotten back together so many times, it was like: 'We can't do this pattern anymore, this routine of breaking up and getting back together every month. I can't do it. Like, I can't,' " she said on the podcast, according to People. "And so I have to do something to make this official. I feel like I tweeted it because I deserve and he deserves so much better than this relationship where no one ever knows if we're together or apart."
Only time will tell if this couple stays broken up. In the past, they've called it quits for good, only to return to each other months later. However, it would be very difficult to recover from abandoning anniversary vacation plans, and Stassi's multiple posts about the break up do not bode well for this ex-couple's future.