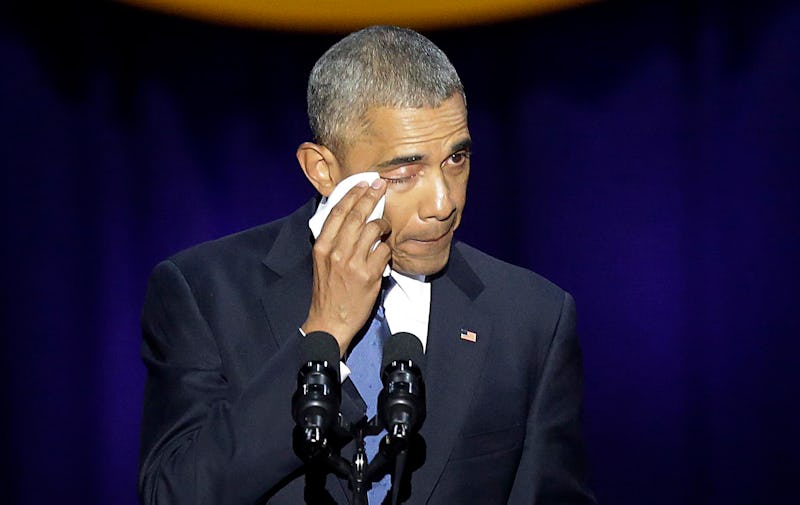 JOSHUA LOTT/AFP/Getty Images
If you've ever cried when you really, really didn't want to (and who hasn't) you may have wondered what crying does for humans, aside from let us publicly display our snottiness on public transport and get sympathy from old women. We've been wondering about the functions of crying for years; Charles Darwin, frustrated by their apparent uselessness, declared crying purposeless, and it's only recently that we've begun to prove him wrong. Crying, it seems, serves a variety of purposes, though some of the old wives' tales about how it works may actually not be viable when scrutinized using science.
Research in 2010 found that laughter and weeping are quite universal human emotions, though the social conditions in which they occur can be very different (taboos on masculine crying, for instance). Why did it evolve? What on earth prompts us to push the ordinary lubrication of our eyes, necessary for its proper moisturizing and health, out in big dollops at particular intervals in our lives? It's a bit weird, if you stop to think about it.
The good news is that science is up for explaining it. If you got an attack of the raining-on-my-face when watching Vice President Joe Biden get the Presidential Medal Of Freedom, for instance, there's solid science to explain what was happening to you, aside from being a big old softie.