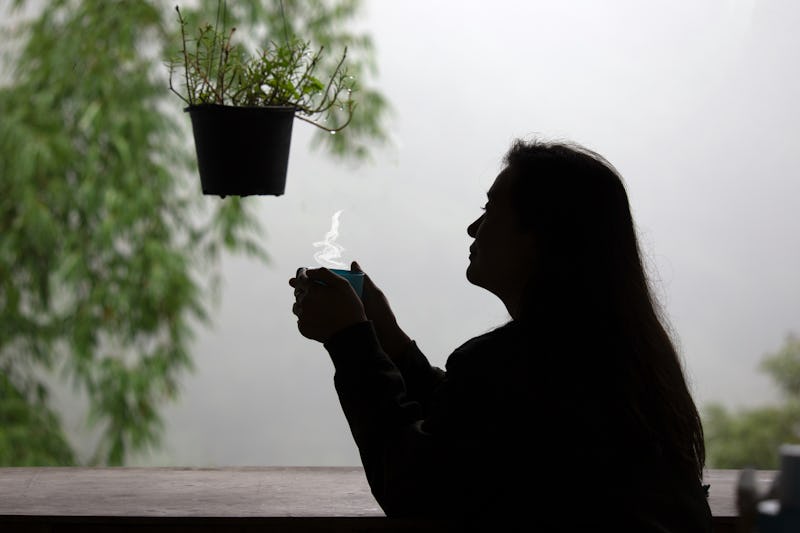 Pramote Saisawat / EyeEm/EyeEm/Getty Images
Lying is many things: an art, a way to get out of trouble, a way to get into trouble, a method of avoiding hurting other peoples' feelings, and a sign that you're probably doing something morally awkward. But, in its infinite variety, it's clear that lying is essential to human communication — and that has raised some interesting questions. Why have humans evolved to be able to tell lies with such ease, and how has that ability helped us survive?
Lying and deception (both unintentional and deliberate) are well-known in the animal kingdom — from camouflage markings used by smaller animals to confuse larger animals who might want to eat them to birds who trick meerkats into believing predators are afoot in order to get them to abandon their food. In those contexts, lying serves pretty clear functions: by creating expectations and impressions that differ from reality, animals (and insects, and everything else) are able to hide weaknesses, escape danger, triumph over rivals, and generally gain advantages in the struggle for resources and sexual reproduction.
But when it comes to humans, the chances for lying expand exponentially because of our use of language, and so does its purpose. When it comes to lies, from little white ones to fibs as big as a whale, we've evolved to take the truth a little easy when it helps us make life easier for ourselves and others.