Why George Papadopoulos' Guilty Plea Could Change Everything About The Russia Investigation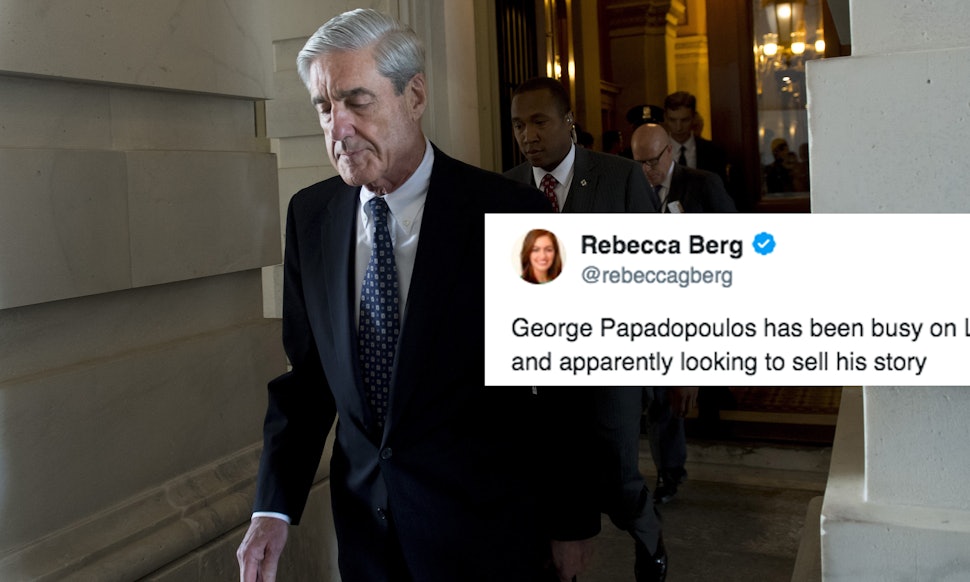 AFP Contributor/AFP/Getty Images
The first indictments coming out of the Manafort investigation might have been what you were waiting for when you woke up, but they actually might not end up being the most important news that broke Monday. Down the road, it's more likely that George Papadopoulos' guilty plea could be the real turning point in the Russia investigation.
Papadopoulos, a former Trump campaign adviser, learned from a foreign professor closely connected to the Russian government that the Kremlin had "dirt" on Hillary Clinton — and then apparently lied to the FBI about his contact with that professor. The Washington Post reported that as a campaign adviser in March 2016, Papadopoulos had repeatedly tried to convince members of Trump's team to meet with Russian officials. In early 2017, Papadopoulos told FBI officials that his contact with that foreign professor had happened before he joined the Trump campaign, which prosecutors have since learned was a false statement.
Papadopoulos has now pleaded guilty to having made that untrue statement to the FBI. When reached for comment, his legal team said they would refrain from commenting on the case for now. They wrote in a press statement:
We will have the opportunity to comment on George's involvement when called upon by the Court at a later date. We look forward to telling all of the details of George's story at that time.
According to the guilty plea, the foreign professor was only interested in talking to Papadopoulos because he had joined the Trump campaign and told him about the "thousands of emails" that the Kremlin had, and then Papadopoulos tried to convince the Trump campaign to engage.
The basic plot of the story and what happened between Papadopoulos, Russia, and the Trump campaign, though, are only one reason why this guilty plea is such a big deal. The public has just learned a lot about what's going on behind the scenes of the Mueller investigation — here's what the guilty plea tells us.