Taylor Swift's Instagram Photos Have Disappeared & Twitter Is Shook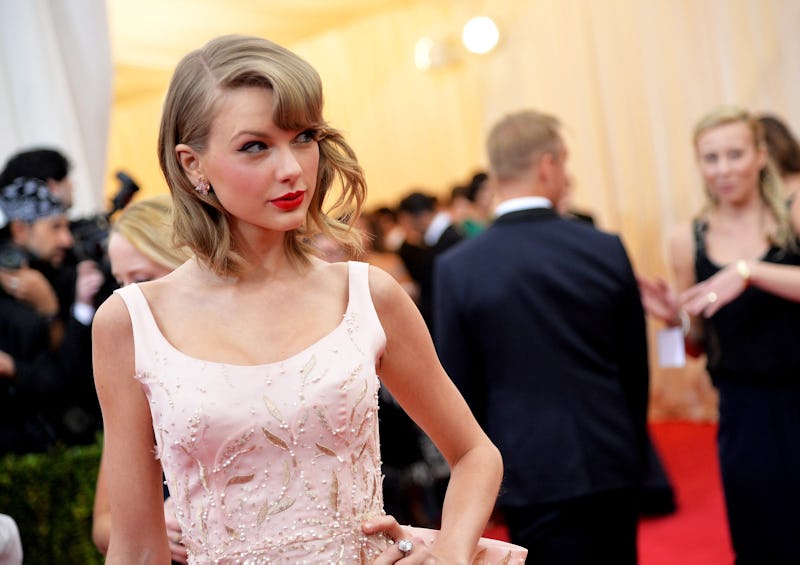 Mike Coppola/Getty Images Entertainment/Getty Images
On Friday morning, the internet received a shock in the form of Taylor Swift deleting her Instagram photos. The singer's social media page went completely blank, without even so much as a profile caption, and she unfollowed everyone she'd subscribed to on the channel. So what did this mean? It's worth nothing that her Twitter and other social media platforms are totally wiped, too.
Swift's website homepage also went completely blank, boasting a plain black background and nothing else. This could suggest that this radical change is something closer to a business strategy than the singer reaching a spontaneous personal decision to ditch her Instagram account. She wouldn't be the first star to employ this strategy for maximum marketing. This feels eerily similar to what was perceived as Atlanta actor Donald Glover's bid to promote his album The Internet by going blank on social media in 2014. The actor also known as Childish Gambino replaced his profile pictures with a black square and wiped out all of his Instagram and Twitter posts. And in September 2016 The Weeknd deleted all of his Instagram posts in a bid to promote his album Starboy. So this all feels very familiar.
But there were more plot twists to come. Around noon, the singer's Instagram account was entirely deleted, which could suggest that the star has been hacked, or that she's simply planning something truly huge.
Whatever the reason for the social media disappearance, very few celebrities have a following as adoring as Swift does. And understandably, her fans had a lot of feelings about the changes that were made. Prior to the account being deleted, most Swifties seemed to adopt one of two theories: that the star had either ditched social media forever or was prepping for a comeback.
But following the site's erasure, lots of folks flipped out. And who could blame them? It feels like anything could happen right now. But they didn't need to despair. Just half an hour later, Swift's blank Instagram page was back up, but soon went back down again.
Beyond this, Swift's tweets appeared to be deleted in batches, so at this point, it's hard to know what's going on. So brace yourselves, Swift fans. It looks very possible that the "Blank Space" singer is gearing up to take center stage again.