The VMAs Recognized Ed Sheeran's Talent This Year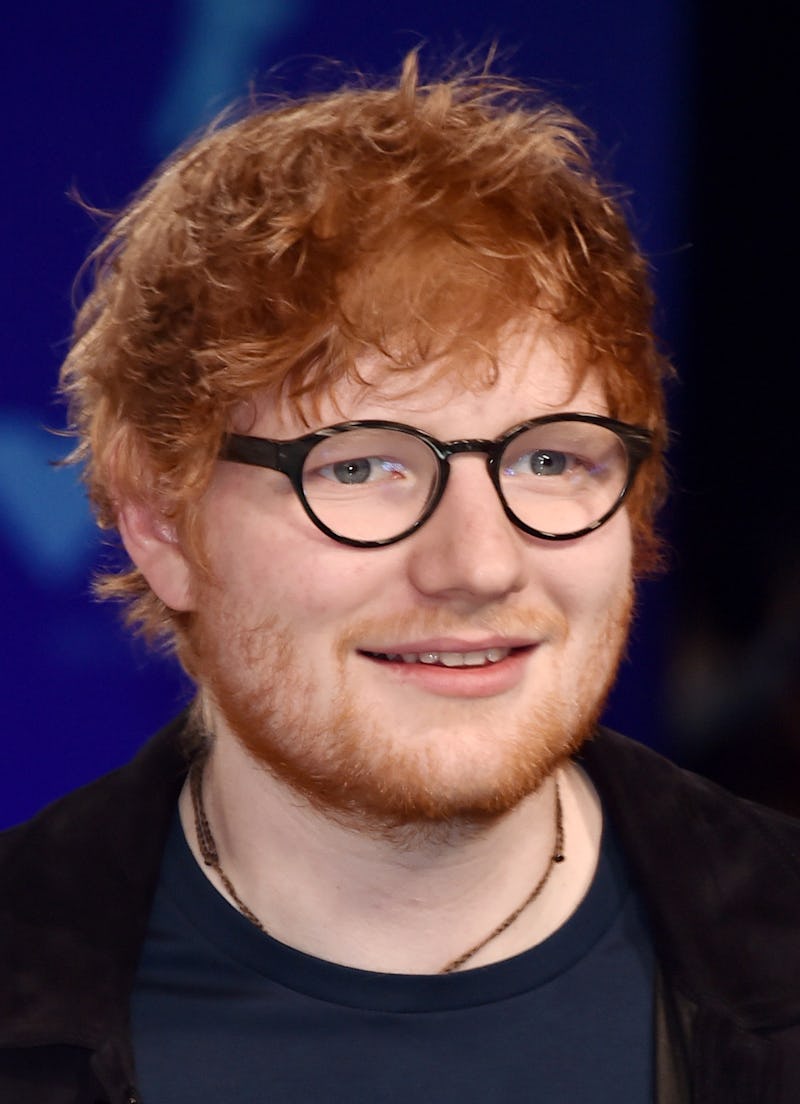 Alberto E. Rodriguez/Getty Images Entertainment/Getty Images
This year, MTV decided to ditch the Best Male Video and Best Female Video categories at the VMAs to crown one artist with the show's biggest honor — Artist of the Year. There was some tough competition. With nominees like Lorde, Ariana Grande, and Ed Sheeran, how does anyone choose? Only one can win, and this time around, the "Shape Of You" singer took home the crown. So, why is Ed Sheeran the 2017 VMAs' Artist of the Year? Looking at his recent success, it's not surprising at all that he won.
After taking a long break from music and public life, last spring, Sheeran finally released Divide with a single, "Shape Of You," which is still on the radio all the time months later. Not only did the album debut at number one on the Billboard 200, but he went on to sell out shows across the country. Pretty impressive for a guy who basically went MIA after the release of his second album, Multiply, right?
And even though Sheeran's talent is nothing new, this latest era in his career has been huge for him, and so many people have taken notice. He went from the redheaded dude who toured with Taylor Swift to a living legend practically overnight, and it's great that the VMAs honored that.
The VMAs were a great night in general for Sheeran. He helped open the show with a performance featuring Lil Uzi that got everyone dancing (including Ellen DeGeneres, who looked pretty thrilled in the audience). And then, taking home the award for Artist of The Year? That had to sweeten the night for him for sure.
First, the VMAs; next, The Grammys. If this award is a predictor of his future, it looks like the next year could continue to be big for Sheeran and his music. Maybe that'll keep him from staying away from his fans so long before album number four?