Kendall Jenner Is Making A Major Change In 2018 & Fans May Be Super Disappointed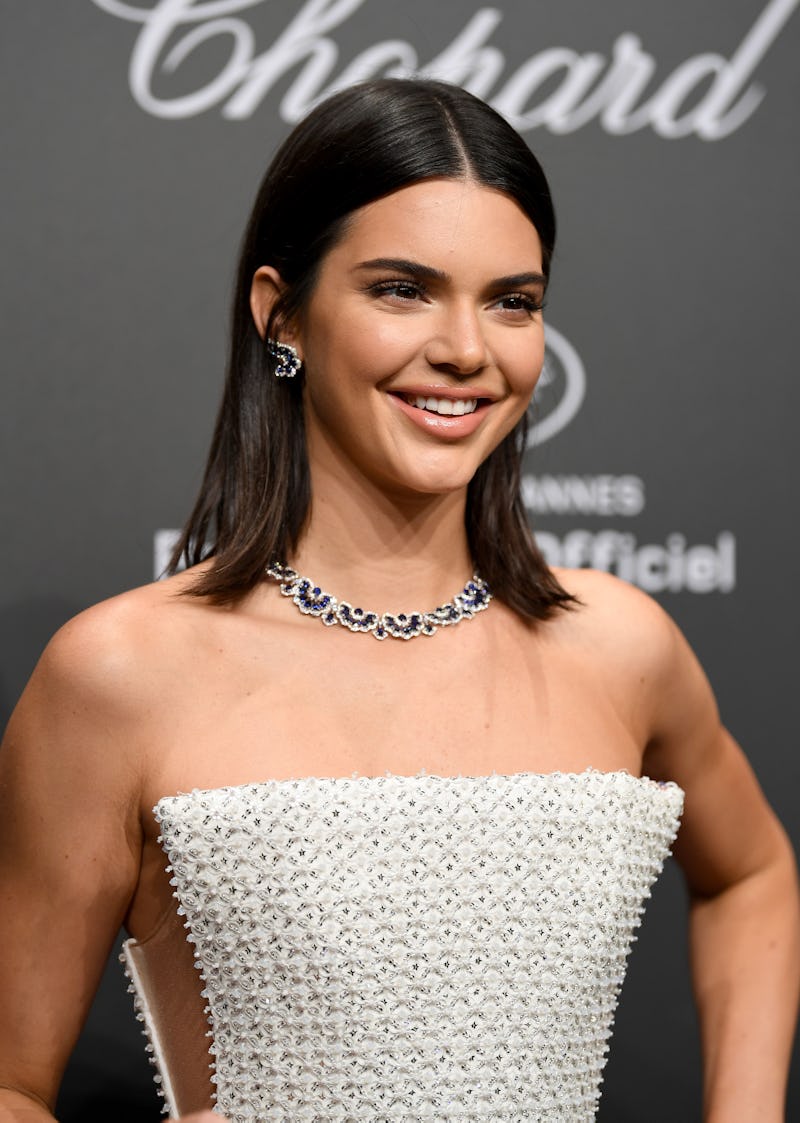 Pascal Le Segretain/Getty Images Entertainment/Getty Images
The Kardashian-Jenner Kingdom has yet another big news item to share — and no, it's not another pregnancy. On Tuesday, Dec. 26, Kendall Jenner announced she's ending her app. The Kendall Jenner Official App — not to be confused with mobile game Kendall & Kylie — is no longer part of the model's seemingly ever-growing list of endeavors.
"As I look ahead to the next year, my goals and priorities are changing," she wrote on her site. "I've had an incredible 2+ years connecting with all of you, but I've made the difficult decision to no longer update my app in 2018." Her note continued,
"I hope you've enjoyed this journey as much as I have, and am looking forward to sharing the next chapter with you. Love, Kendall."
Though the new year is still several days away, it looks like the Keeping Up with the Kardashians star has gotten a head start on stepping away from the app realm: As Us Weekly reported, Kendall has already removed her app from Apple's App Store and the Google Play Store. Not unlike that Mix Master that Mary Jo "MJ" Campbell booted from her new kitchen, Kendall's app is long gone.
Kendall, Khloé Kardashian, Kim Kardashian, Kourtney Kardashian, and Kylie Jenner all launched their own apps back in 2015. No two Kardashian-Jenner apps are alike; each product costs $2.99 a month and features content that's specific to each sister. At the launch event that took place back in Sept. 2015, Kim provided the following synopses for the apps:
"Kylie loves her makeup and she's really into showing a lot of her dogs and the things that are in her house. Kendall is always running around all over the world modeling, having these amazing adventures. Kourtney has this whole mom life that's so inspiring. And Khloe with her fitness. And mine is kind of fashion. And we all have tutorials so we all have such different personalities but we're so excited to share that and give this extra in-depth glimpse."
Kendall's app includes, er, included styling tips, beauty content, and even the very "formula" she uses when putting together an off duty outfit (via Teen Vogue):
"If it weren't for leggings, I seriously don't know what I'd wear every day. But here's the formula: rocker tee or crop top (turtlenecks rule RN) + leggings (the more interesting, the better) + bomber jacket = comfortable-cool and ready to go anywhere!"
A foolproof method.
If the app no longer fits in with Kendall's goals and priorities, then so be it. It's her life, and she should live her truth. Whew, and what a busy life it is: When she isn't stomping the runway, she's filming her family's reality show. And when she isn't busy with either of those things, she's working on her clothing line alongside Kylie. Oh, and there are all of the endorsement deals, the ad campaigns, the music videos, and everything else. She's spinning lots and lots of extremely lucrative plates. As Forbes reported back in November, Kenny has snagged the crown that's been sitting atop Gisele Bündchen's head for 15 years. According to the magazine, Kris Jenner's fifth-eldest made $22 million this year and is now the highest-paid model in the world.
Alas, Kendall's fans will no longer get a chance to keep up with everything Kendall's doing via her app. *Sigh.* Hey, on the bright side, you'll still be able to keep up with her via Instagram. Oh, and Snapchat. And don't forget Keeping Up with the Kardashians. Hey, as long as this next chapter in Kendall's career includes KUWTK, all is well.