Why Kylie Jenner Is No Longer Posting On Her App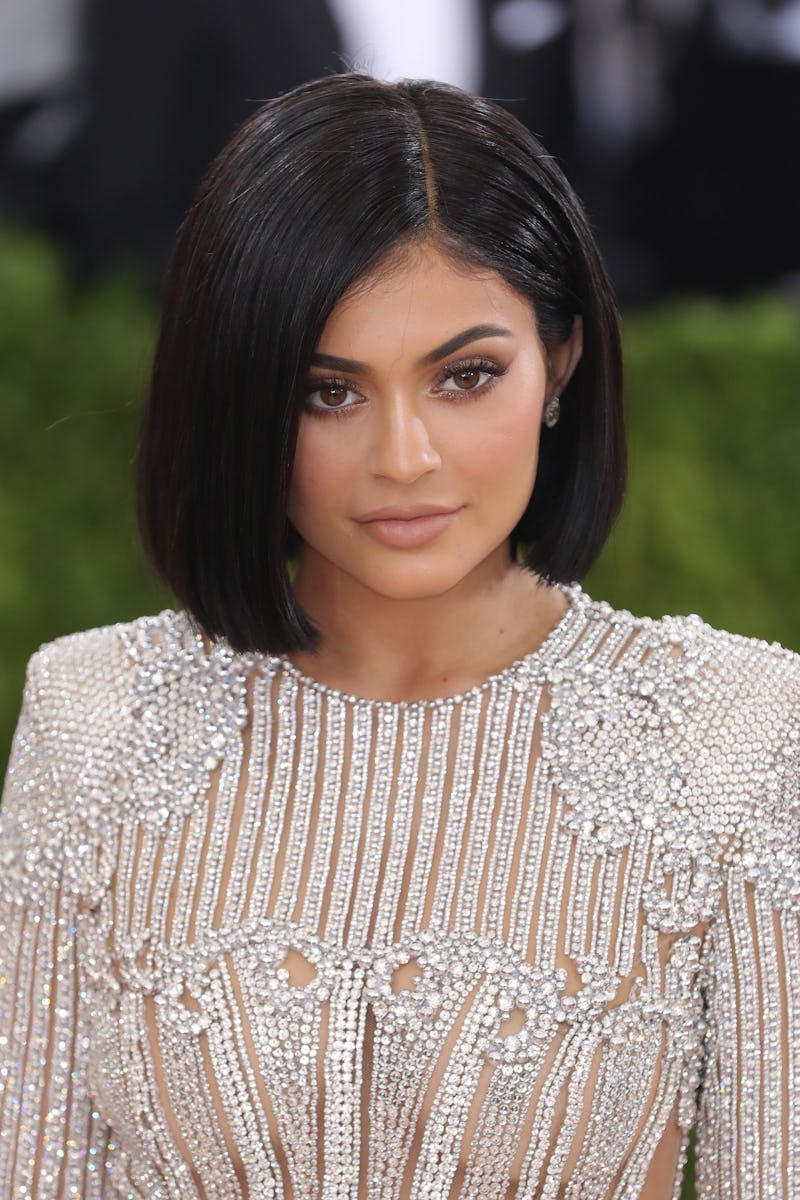 Neilson Barnard/Getty Images Entertainment/Getty Images
Kylie Jenner's social media prowess is practically unrivaled. However, she may have resigned her crown — at least a little bit. As of Tuesday, Kylie Jenner's app is no longer her own words. The Kylie Cosmetics mogul announced on her Twitter that she will not be posting personal content to her website and app any longer. It seems like an odd move for a star whose popularity is rooted in sharing both her professional and personal life on social media. The turn on Tuesday isn't exactly out of nowhere, though.
Once Jenner began tweeting about exiting her app and leaving the posting to her team, the reason for the switch became clear. According to Jenner, a post was made to her app in a way that made the post appear as if it were directly from her, in her own words. According to Jenner's tweets, the subject matter was incredibly personal, and she did not approve it. Most importantly, though, she also did not write it.
The post — which has now been removed from Jenner's website and app — allegedly featured information regarding she and boyfriend Tyga's relationship. Part of the alleged post was sexual in nature, and while there's been no confirmation that the sexual tone was the root of Jenner's issue with the post, her fans on Twitter are guessing it was this post that led to Jenner's decision.
While Jenner ends her tweets about the situation on an optimistic note, she seems genuinely upset about the post that went up on her site without her knowledge. While Jenner does share quite a bit of her real life on social media avenues like Snapchat and Instagram, the personal — and allegedly sexual — nature of the post was a violation and should clearly have gone through Jenner.
Bustle reached out to Kylie's app team (run by Whalerock Industries) for comment regarding the post. Here is their statement:
To Kylie's fans:
This morning, a drafted article was inadvertently posted for a short period of time on Kylie's app. This was a draft that was not in Kylie's words, was not Kylie's idea and had not been sent to her for approval.
We'd like to sincerely apologize to Kylie for this mistake and the fans because it was never our intention to misrepresent Kylie and Kylie's voice.
We deeply regret that this happened and will work hard to ensure this never occurs again.
While any personal content should clearly have gone through Jenner, seeing the star shy away from a post potentially for its sexual content is oddly non-sex positive. After all, she is a 19-year-old woman who has been in a committed relationship for over a year — possibly more according to rumors. She shouldn't feel any shame or remorse in sharing sex tips, if that is, in fact, why she pulled the post. Of course, neither Jenner nor Kylie's app team have confirmed that this was the reason she decided to no longer post personal content on her site.
By the same token, however, the alleged post was intensely personal and revealed details about the pair and their potentially sexual relationship. Those details should only be shared with express permissions, and it clearly was not in this case.
Some Twitter user are miffed that Jenner clearly hasn't been posting all of her content herself. While she may not be the one personally writing the post, based on her own tweets, it seems as though she approves everything that goes live meaning that she's given the OK for the content. While it may not be her direct words, it's her sentiments that are being expressed.
Others, however, are coming to Jenner's defense.
No matter where you fall when it comes to your opinions on Kylie Jenner quitting her app, it's clear that she felt her privacy was violated. Regardless of whether Jenner is your favorite Kardashian or you loathe her entirely, it's not cool for personal details to be shared without consent. Fingers crossed for Jenner that this never happens again. Let's also hope she reconciles with her App team and makes an editorial comeback.