Lady Gaga Is So "Devastated" She Had To Cancel On Fans, She's Literally Updating Them From The Hospital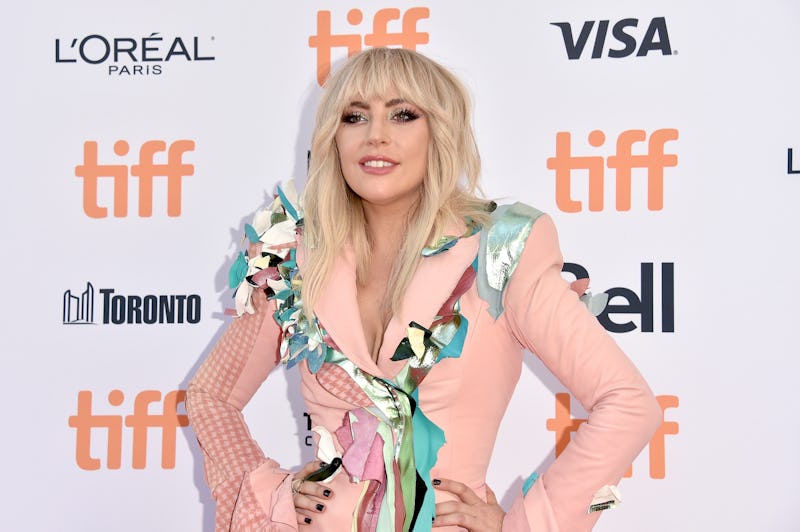 Alberto E. Rodriguez/Getty Images Entertainment/Getty Images
In a series of tweets earlier posted on Thursday afternoon, Lady Gaga shared that she's in the hospital due to health complications. The pop star said that she is in "severe pain" and that it isn't simply "wear & tear from the tour." Because of this she also had cancel her upcoming concert in Rio de Janiero.
In the tweets, Gaga wrote:
Brazil, I'm devastated that I'm not well enough 2 come to Rock in Rio. I would do anything 4 u but I have to take care of my body right now ... I ask for your grace and understanding, and promise that I will come back and perform for you soon ... I was taken to the hospital its not simply hip pain or wear & tear from tour, I'm in severe pain. I'm in good hands w/ the very best doctors
Gaga also said she is "in good hands," and in a statement released on her Twitter account, further reassured fans that she is "under the care of expert medical professionals."
Gaga has always been open about her struggles with chronic pain. Later this month, she has a documentary coming out on Netflix titled Gaga: Five Foot Two, which documents events a year in her life and deals with her struggles with chronic pain and illness. She revealed in a tweet on September 12 that the chronic illness that she deals with herself is fibromyalgia. The documentary first premiered earlier this month at the Toronto Film Festival and it is scheduled to start streaming on Netflix on September 22.
According to Variety, at a press conference during the Toronto Film Festival to promote the new film, Gaga opened up about how she uses her pain to fuel her music. "There is an element and a very strong piece of me that believes pain is a microphone. My pain really does me no good unless I transform it into something that is," Gaga explained. "I hope that people watching it that struggle with chronic pain know they are not alone."
Back in November 2016, Gaga opened up about her chronic pain on her Instagram page, saying, "Having a frustrating day with chronic pain, but I find myself feelings so blessed to have such strong intelligent female doctors. I think about Joanne too and her strength and the day gets a little easier..."
A day after the vulnerable post, Gaga thanked her fans for their overwhelming and comforting responses:
"I was so overwhelmed by the empathy, confessions & personal stories of chronic pain in response to my previous post...it helps me to keep doing my passion, job and the things I love even on days when I feel like I can't get out of bed. Love you and thank you for all your positive messages."
According to the Mayo Clinic, fibromyalgia is characterized by widespread muscular pain and can be accompanied with symptoms such as fatigue, sleep, memory and mood issues. There is no cure for the disorder, but there are a variety of measures that can be implemented to help control symptoms. In Gaga's effort to remain open with fans, she has not only shared her experience with the disease but also shared some of the home remedies she uses to help with her pain.
This is not the first time that Gaga has had to cancel a concert due to an injury. According to People, in 2013 the singer had to postpone four concerts due to a case of synovitis, which is severe joint inflammation.
The Rio de Janeiro concert of the Joanne World Tour, which was part of Rock in Rio, was the only scheduled stop in South America for the singer and as of right now, the tour is scheduled to resume on September 25 in Barcelona, Spain.