North Korea Has Detained Another American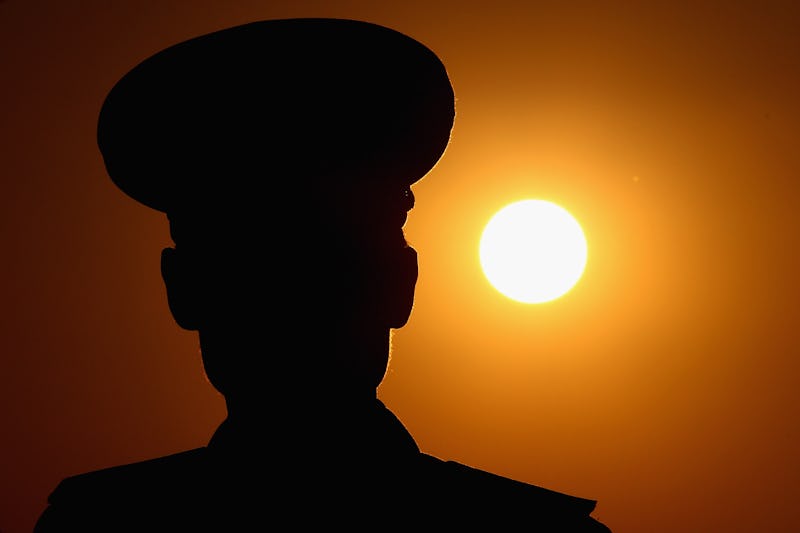 Feng Li/Getty Images News/Getty Images
Authorities in Pyongyang reportedly detained a Korean American man on Saturday, bringing the total number of U.S. citizens now known to be detained in North Korea to three as tensions between the two countries continue to rise. But why is North Korea detaining Americans? The United States has previously accused the communist nation of trying to use U.S. citizens as political hostages during diplomatic disputes.
Tony Kim, a 58-year-old accounting professor at Pyongyang University of Science and Technology (PUST), was detained Saturday by authorities at Pyongyang International Airport as he boarded a plan to China, a spokesperson for the university confirmed to ABC News on Sunday. The Swedish Embassy in North Korea has also confirmed Kim's detention, according to CNN. Kim, who also goes by his Korean name Kim Sang-duk, had reportedly been teaching at PUST for "several weeks," the university said.
The reason for Kim's detention remained unclear Sunday, though a statement from PUST's executive leadership claimed his "detention is related to an investigation into matters that are not connected in any way with the work of PUST." The State Department has said only that it is aware of Kim's detention and was working with the Swedish Embassy, which assists with U.S. affairs in North Korea. For privacy considerations, the State Department said it would not offer further comment, the Los Angeles Times reported.
Currently, North Korea is known to be detaining two other U.S. citizens. College student Otto Warmbier was detained in January 2016 and sentenced to 15 years hard labor for allegedly removing political propaganda from a hotel while vacationing in the country with a tour group. In 2015, North Korean authorities detained South Korean-born Kim Dong Chul, who has claimed to be a naturalized U.S. citizen, on allegations he was working as a spy for South Korean intelligence. He was sentenced to 10 years hard labor in 2016.
The latest detention comes as things between America and North Korea have become increasingly tense over the latter's recent efforts to carry out nuclear weapons tests. Previously, the United States has accused Pyongyang of detaining U.S. citizens as a means of creating political hostages during diplomatic disputes. Pyongyang has denied the accusations.
Tensions have continued to rise between the two nations since Donald Trump took office, with North Korea announcing Sunday they were prepared to sink a U.S. aircraft carrier recently dispatched to the Korean peninsula for joint exercises with the Japanese navy.