Riccardo Tisci & Givenchy Are Parting Ways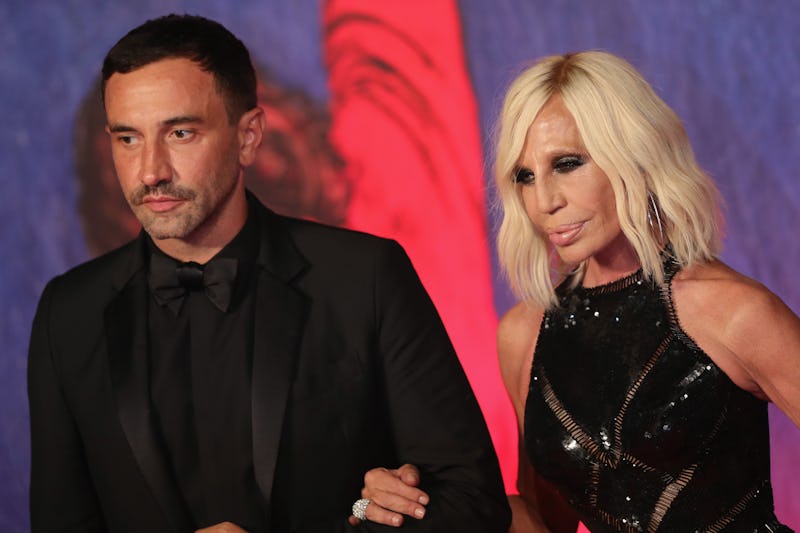 Vittorio Zunino Celotto/Getty Images Entertainment/Getty Images
After spending 12 years as the company's creative director, Riccardo Tisci is leaving Givenchy, reports WWD. The man has put together incredible collections and campaigns and dressed major stars, but now he's moving on. Why is Tisci leaving Givenchy, you ask? More fashion opportunities might just be in his future.
In Tisci's time at Givenchy, he's worked on 93 collections, according to the caption on an Instagram post that the designer posted to commemorate his time with the house. He's worked with stars like Madonna, Nicki Minaj, and Kim Kardashian. He also took over designing for the men's section of the brand, helping to establish it as a thriving part of the Givenchy brand. To say that Tisci will be missed in an understatement.
As far as why he's leaving, the 42-year-old didn't say for sure. He kept it general in his statement, which was published by Harper's Bazaar, saying that he wants to work on his personal passions.
"I have very special affection for the House of Givenchy and its beautiful teams," Tisci said, reported Harper's Bazaar. "I want to thank the LVMH group and Monsieur Bernard Arnault for giving me the platform to express my creativity over the years. I now wish to focus on my personal interests and passions."
What those passions and personal interests are, he hasn't said just yet. Hopefully it's something fashion related, because this man is just too talented to not be designing.
The publication also obtained a statement from Bernard Arnault, CEO of LVMH (Givenchy's parent company) that reads, "The chapter Riccardo Tisci has written with the house of Givenchy over the last 12 years represents an incredible vision to sustain its continuous success, and I would like to warmly thank him for his core contribution to the house's development,"
According to WWD, there is speculation that Tisci could heading to Versace next. The designer is close friends with Donatella Versace, Harper's Bazaar reports, and she's previously described him as "family". Versace has also recently starred in one of Givenchy's ad campaigns. Bustle has reached out to Givenchy for comment on the designer's departure and Versace for comment on the rumors that Tisci could be joining the label.
Tisci thanked the brand as well as his team on his Instagram account, writing, "A giant heartfelt thank you to #givenchy, #lvmh, my incredible team, the magical atelier and everyone who made these 93 collections possible and all the other crazy adventures. Your love and support, in the day and in the night, will forever remain in my heart. #love #givenchy #forever."
Whatever Tisci decides to do, there's no doubt in my mind that it will be great. After 12 years with Givenchy, he's shown that he is a force to be reckoned with in the fashion world. I can't wait to see what he does next.