Chef Ben Won't Be On 'Below Deck' For This Reason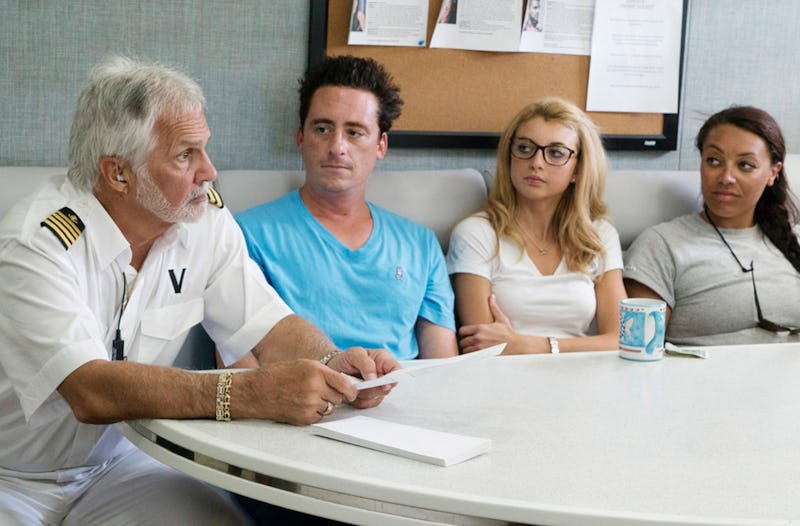 Virginia Sherwood/Bravo
When Below Deck Mediterranean Season 2 hits the Bravo seas this May, there will be a couple of familiar faces, and a whole fresh crop of new yachties. Back in December, Bravo announced Season 1 stars Bobby Giancola and Hannah Ferrier will be back for a second round of planning hyper-specific menus, setting up that darn inflatable slide, and begrudgingly arranging beach picnics for our entertainment. Below Deck legend Ben Robinson, however, will not be part of it. So, why isn't Chef Ben returning to Below Deck Med? Unsurprisingly, dude's taking a well-earned breather.
In February, Robinson confirmed to Bravo's The Daily Dish that he's stepping away from the franchise. He explained,
"I've decided to take a break from the show this season. I will continue to focus on my career as a chef and holistic nutritionist, and I'll have a lot of exciting news on these fronts soon! The door is always open for Below Deck, and I wish the crew all the best with the upcoming season."
Chef Ben's going to keep doing his Chef Ben thing, but you know, minus the whole reality TV series thing. Who can blame the guy? Last year, Robinson had all of five minutes to recuperate after shooting Below Deck Med Season 1 before he had to start all over again and film Below Deck Season 4. I will miss him, of course, but I respect the respite.
And hey, he isn't totally off the forthcoming season: As the trailer teased, Robinson FaceTimes with a crew member for some to-be-revealed reason. Yeah, it's only for a split second, but any Chef Ben cameo is a big deal.
I shall cling to that FaceTime scene. I shall cling to his and Emily Warburton-Adams' holistic cooking tutorials. And I shall cling to this Twitter exchange:
That "maybe" is as beautiful as a platter of conch ceviche.