Kylie Jenner Is Ditching The Rainbow Wigs & Her Reasoning Is Totally Understandable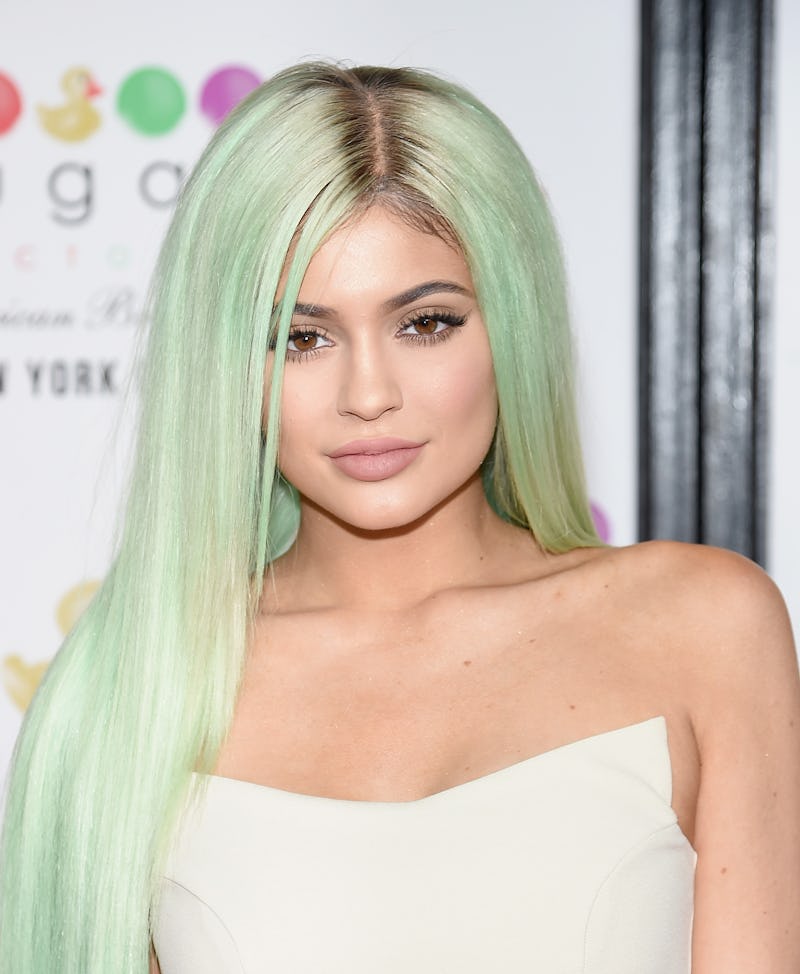 Jamie McCarthy/Getty Images Entertainment/Getty Images
Over it! Kylie Jenner changes her hair color and length multiple times a week, thanks to assists from a variety of unusual wigs and a squad of stylists. After firmly establishing her reputation as a hair chameleon, the makeup mogul and pop culture influencer has decided she's done. Why is Kylie Jenner ditching the wigs and the wild styles? Her reason is actually relatable to anyone who has an extensive beauty routine.
It's exhausting.
Sure, most of us don't have our very own wig wardrobe and a social media army eyeballing our every move. But if you've ever been wiped out by your a.m. routine, you can totally relate to this follicle fatigue.
"I am over keeping up with this lifestyle of crazy hair and wigs," the newly-minted 20-year-old laments in this clip from an episode of her Life of Kylie reality show. She also declares, "I just want my hair long and black and pretty."
Jenner expresses some self-awareness about how her strand swaps benefitted her, noting that her social media following grew during the period in which she was figuring out her style and trying new looks that no one else was doing, like blue and green. Her shade shifts made headlines and therefore made her more famous.
While she declares, "I don't want to be a weirdo.... I'm over it," she also hints that she could "dedicate Friday to having weird hair. I could do three looks in one day and bank photos."
So there's still some hope, all you Kylie-philes who love her wild 'n' crazy wigs. While she probably isn't going to be doing college textbook highlighter hair, as pictured above, she may still surprise us with funky photos from her Friday stashes here and there. Or she may stick with classic styles.
We can always reminisce about her powder blue locks from 2015.
This purple bob was another short-lived fave.
Jenner has had a few pitstops at platinum.
There is nothing wrong or boring with her black locks, either. Classic or monochromatic never goes out of style.
It sounds like her rainbow 'dos and hues were a fashionable phase, and she's movin' on. For now.