Jupiter Retrograde Is Here & It's A Time For Major Confrontation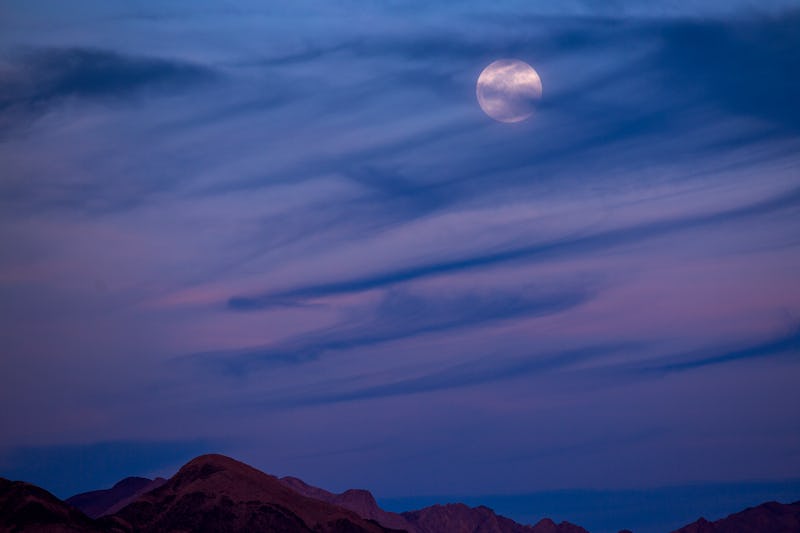 David McNew/Getty Images News/Getty Images
When we're faced with the term 'retrograde' an anxiety washes over us. We prepare our spiritual go bags with chocolate bars for the rough days ahead. While all retrogrades bring up the past, not all retrogrades are periods of distress and miscommunication. Cough — Mercury — cough. These Jupiter retrograde astrology predictions prove that. Even if some tough times are ahead — that's just life, right? — it's all for the benefit of your own personal development.
Cafe Astrology describes the astrological meaning of Jupiter, saying, "Jupiter has generally been associated with good luck and bounty. Optimism and growth (including mental and spiritual growth) come under its rule." When the planet goes into retrograde we could be faced with obstacles. And the kind of reflections you get in harsh lighting. Have you been treating yourself well? Or have you been pushing off that thing you should really do? I know I have. (Apologies to my doctor's office for cancelling my fourth appointment!) Astrologically speaking, this is the time to ... not do that. Jupiter in retrograde is the time to take accountability for some not so nice features, work on them and come out of this transit a stronger person.
So when is this whole thing going down? It already is. Jupiter went retrograde on Mar. 8 and will be in this transit until Jul. 10. Dark Pixie Astrology prepares us, "When Jupiter is retrograde, the time for pursuing opportunities may slow, and we can feel frustrated sometimes at the lack of them, but we can work on being more reflective, and using the Scorpio energy positively by deep-diving into ourselves." Just remind yourself, this is all for the benefit of your growth as a decent human being! This retrograde is all about ~learning~. Risks can actually reap rewards here unlike another retrograde we're familiar with. Cough — Mercury — cough.