Why People Are Upset About Gal Gadot's 'Wonder Woman' Salary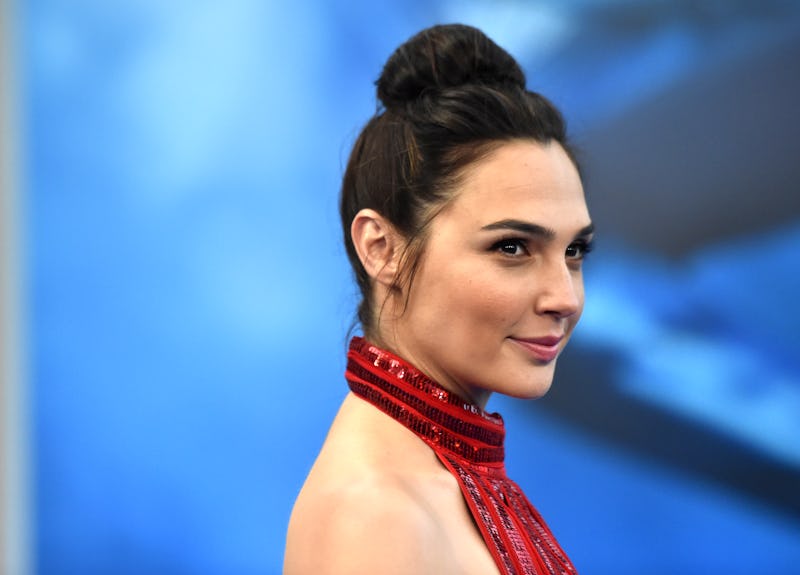 Frazer Harrison/Getty Images Entertainment/Getty Images
To the Average Joe, it probably looks like Wonder Woman actor Gal Gadot is raking in the dough. The film has become a box office smash hit and her star is on the rise; surely she is making a salary to match her recent success? Think again. Although Gadot's Wonder Woman salary has been public knowledge for some time, multiple outlets (such as Refinery29, The Daily Dot, and Teen Vogue) are reporting that she's making less money as a DCEU actor than her male counterparts. Bustle reached out to Warner Bros. for comment, but has not heard back. Fans have also taken to Twitter to voice their opinion about Gadot's salary figure.
Update: According to a source from BuzzFeed who is "familiar with the situation," Gadot was paid "at least" as much for Wonder Woman as Cavill was paid for Man of Steel. Neither Gadot, Cavill, or Warner Bros. have confirmed either salary. Bustle reached out to Gadot and Cavill's reps and has not heard back.
Earlier: Back in 2014, Variety reported that when Gadot signed a three-picture deal with Warner Bros. Studios (who help bring the DCEU films to life), she signed a contract to make $300,000 a film. Considering Gadot was a relative newcomer to American film audiences — she was best known as Gisele from the Fast & Furious franchise — it made sense she'd be making a somewhat entry-level fee. It's also not an uncommon starting salary, since $300,000 is how much Chris Evans made for his first Captain America film, according to The Telegraph.
At the time, Variety noted about Gadot's casting: "Limiting the deal to three pictures makes sense for Warners, since the studio still doesn't know how [audiences] will react to Wonder Woman in the untitled Batman-Superman movie." Cut to 2017, when Wonder Woman is a massive success and has proven to be the most successful film in the DCEU. Can't Gadot get some love with a salary bump to reflect the success of her standalone film, which — might I add — was totally underrated from the get-go?
And if her Wonder Woman contract still remains this way, Gadot may have to just stick it out and take the $300,000 per picture deal, even as we know just how much one of her fellow DCEU male co-stars made. Henry Cavill, also a relative unknown to American audiences when he first appeared as Superman in Man of Steel, reportedly made $14 million for that film, his first DCEU films, according to Forbes. Think about that: $300,000 versus $14 million. It's quite astonishing.
And Twitter thinks so, too.
Some users, though, have hope that Gadot's contract may have already prepared for the film's massive success.
One Twitter user pointed out that Gadot's salary might be par for the course.
And for some users, they needed more info before making a final determination.
I know this keeps coming up, time and time again, but man, this Hollywood pay gap needs to improve.