Why Switching To Natural Beauty Products Actually Might Not Be The Best Thing For Your Skin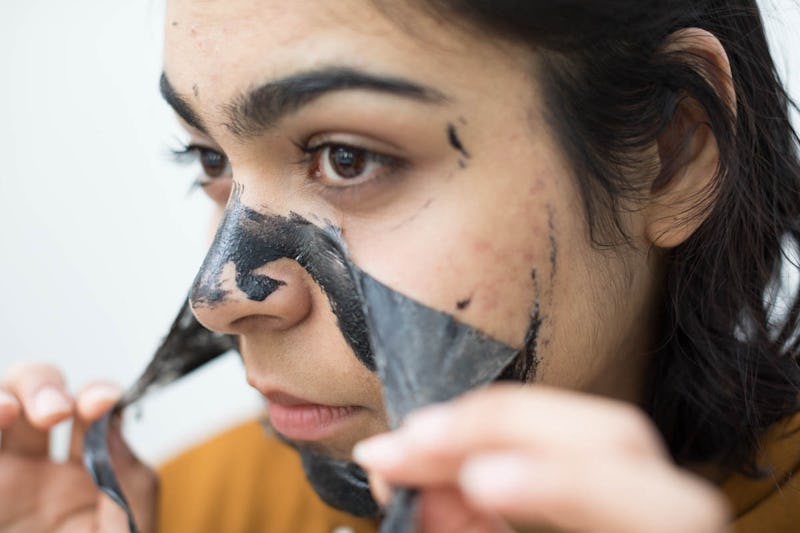 Ashley Batz/Bustle
Despite several articles being written on the topic (The Cut's guide to natural skin care being one of the most thorough), the question I still get asked more than anything else as a beauty editor is, "What natural beauty brands do you recommend?" It's clear that loads of people — my friends included — are becoming more conscious about what they're putting on their bodies. In late 2017, global information company The NPD Group released the Women's Facial Skincare Consumer Report, which showed that 40 to 50 percent of women buying skin care products actively seek ones that contain natural or organic ingredients. There seems to be a widespread perception that natural beauty products are somehow inherently better than the synthetically made products of our past. And, in some cases, that's the truth.
However, the world of so-called natural beauty products is weird and complicated. One major thing: The word "natural" means literally nothing as far as the FDA is concerned. Though there has been some legislative movement toward creating more regulations regarding the ingredients cosmetic brands are using — The Personal Care Products Safety Act is probably the buzziest — there's currently not a solid rule that can stop any brand from slapping some leafy-looking design and the word natural on their label, as long as they can claim it's not "misleading." Plus, as Alexandra Kowcz, Chief Scientist for the Personal Care Products Council (PCPC), pointed out at a recent panel in Palm Beach, Florida, truly organic ingredients can be volatile as heck. Sometimes, a brand needs to create synthetic ingredients in order to ensure their product will work well every single time. Just because something's made in a lab, doesn't mean it's toxic — and just because something's completely natural, doesn't mean it's not (arsenic, anyone?).
Before you give up and dump all your beauty products — natural and non — down the toilet in a frenzied confusion, board-certified dermatologists Dr. Meghan Feely, MD, FAAD (@drmeghanfeely) and Dr. Diane Madfes, MD want to help clear things up as much as possible. They spoke with Bustle about who an all-natural routine might actually not work so well for, which ingredients have scientific evidence to back up their touted efficacy, and everything else you should consider before your next product-buying spree.