Why The New Ending To 'The Staircase' Is Going To Drive True Crime Fans Crazy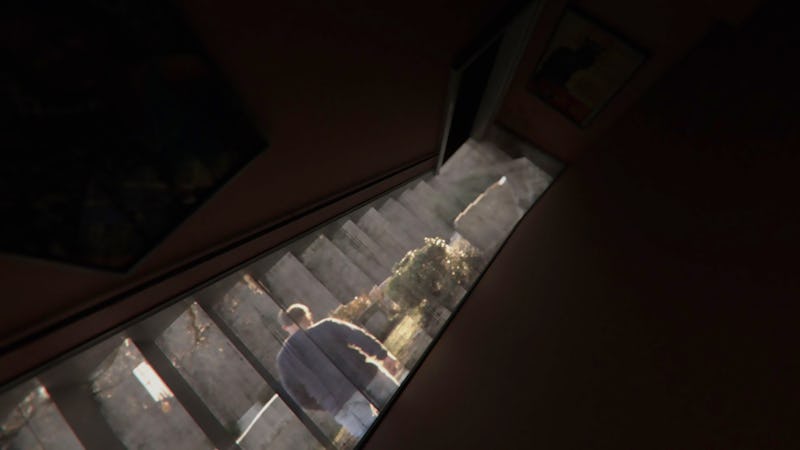 Netflix
In 2004, true crime fans were gripped by a documentary series about the high-profile trial of Michael Peterson, a wealthy novelist convicted of murdering his wife, Kathleen Peterson. Now, 14 years later, The Staircase is finally coming to Netflix with two new episodes. When Peterson was granted the right to a new trial after nine years in prison, the series' director Jean-Xavier de Lestrade went back to work documenting the latest twists in this exceptional case, first with a 2013 sequel documenting his release from prison and then this year with what is believed to be the final sequel, which will debut on Netflix this summer. Regardless of whether a viewer believes Peterson to be guilty or innocent, the grand finale is likely to leave them frustrated and with conflicted feelings about Peterson and America's criminal justice system.
Unlike popular serialized true crime documentaries of recent years like Making a Murderer, The Jinx, and Serial, The Staircase filmmakers were less interested in seeking out new alternative theories on how Kathleen Peterson died or if and how the police and state might have failed (accidentally or purposefully) in its investigation. Instead, de Lestrade turned his camera toward his subject, Michael Peterson, and others working on the case, and followed the court proceedings without inserting himself into the story.
"The purpose has never been to look for the truth," de Lestrade said Saturday during a panel at the Tribeca Film Festival. "Or to look for what happened that night. It was just to look at the way the justice system would treat the case, and it took 17 years."
The original 8-episode series followed the sensational trial from Michael Peterson and his defense lawyer's perspective. In December 2001, Kathleen Peterson was found dead and covered in blood at the bottom of the stairs in her Durham, North Carolina, mansion. Michael Peterson reported his wife's condition to 911, telling the dispatcher he believed she had fallen down the stairs. After medical examiners discovered that several injuries Kathleen had sustained — including lacerations on her head — were consistent with a death by bludgeoning, the police began to suspect her husband of the murder.
The trial that followed included the sort of incredible twists that make for gripping television. It was revealed that years before Kathleen's death, Michael's close friend and the mother to his adopted daughters similarly died at the bottom of a set of stairs in Germany, though authorities had declared her death an accident. A missing Peterson family fire poker that the prosecution referred to as the likely weapon was found during the trial in the garage covered in cobwebs, unlikely to have been the weapon. It was also revealed that Michael was a closeted bisexual, quite sensationally through gay pornography and an email found with a male escort on his computer — a point that the state used to argue for a likely motive if Kathleen found out about his sexuality.
Michael Peterson was convicted of murder in 2003 and sentenced to life in prison. Though his appeal attempts were denied, he was granted a new trial and freed from prison (though on house arrest) in 2011 after it was discovered that a bloodstain analyst who testified for the prosecution had falsely represented evidence in dozens of other cases.
The new episodes pick up in 2017. Peterson is now a septuagenarian and grandfather. He's debating whether he should take a retrial and risk being put back behind bars, even if there is a chance he'll be found innocent, or if he should take an Alford plea deal. The latter option would allow him to maintain his innocence, while still admitting the state has enough evidence to convict him, and works effectively as a guilty plea — but, with the offer of a pleading to a lesser charge (manslaughter) Peterson can go free with time served.
The question weighs heavy on his mind. Peterson is unsure if he can trust the criminal justice system to give him a fair trial. His adult children also appear on the screen, torn about which path they should advise for their father, some wanting to see him absolved of the crime no matter the risk, while others arguing that a plea would give them more time with their father, who, at his advanced age, might not have they many more years left.
"In the beginning it was more courtroom drama," de Lestrade explained, but the family's struggles became more important as the story unfolded. "We could show the aftermath of when the justice system destroys a family and consequences for each member of the family; it's very huge."
While Michael Peterson's children maintain their father's innocence, Kathleen's daughter from a previous marriage and her sisters appear to be equally convinced of his guilt. Even with some of the evidence against the novelist no longer admissible in court, it's unclear if a different jury would overturn the original verdict — and because Peterson ultimately decides instead to take the Alford plea, he and the rest of the world will never know if he could have been absolved.
Still, it is the jury's job to decide not whether someone is innocent, but rather if they can be proven guilty. De Lestrade knows what he would argue to the jury, and it's hard not to be persuaded by his perspective. "We weren't there that night so we can't pretend we know what happened," de Lestrade said. "We may have an opinion or a feeling, but to me, there is no strong evidence presented that Michael Peterson killed his wife. That's where I stand."
With Peterson's plea, the case cannot be re-tried, which means this is the likely end to the saga. Yet the questions about whether Peterson received a fair trial, and if he should still be behind bars, will linger for viewers of The Staircase for years to come.