Why The Oscars' Doc Category Is So Important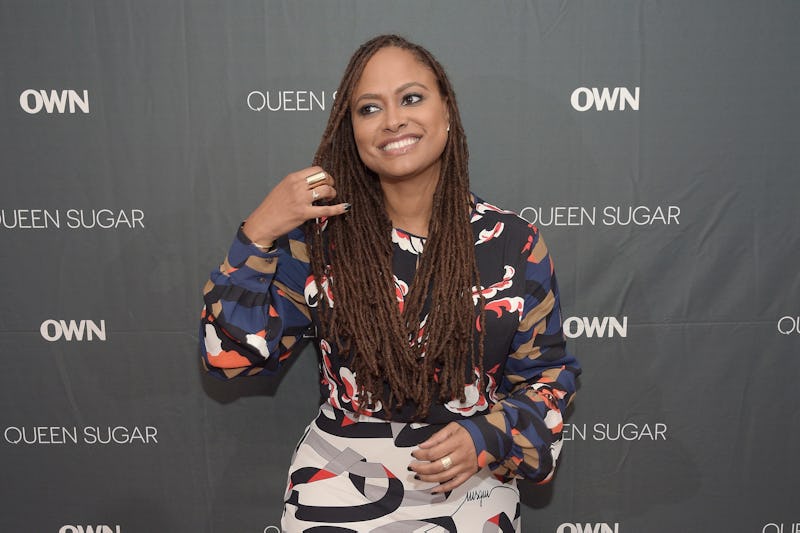 Jason Kempin/Getty Images Entertainment/Getty Images
Everyone, or at least everyone who loves movies, has their pet Oscar categories — the ones that they get most excited over, keep really close track of, and would never miss to use the bathroom when the winner is being announced. Probably the most common Oscar faves are for the Best Actor, Best Actress, and Best Picture, which is totally fair. It can't be denied that those are the big money, shiny, high-profile categories. But if you care about film and media in relation to issues of representation and social justice, then honestly, the Oscars' documentary category is the most important of them all, especially this year.
Thanks to the efforts of people like April Reign, who started the #OscarsSoWhite hashtag and social activism campaign, the lack of race and gender representation in Oscar nominations has become an important topic of conversation, and for good reason. As activist Marian Wright Edelman wrote for the Huffington Post, "it's hard to be what you can't see," and although so much filmmaking genius exists in the world, often the only kind we get to see is the white male kind. That's what makes the Oscars' Best Documentary category so incredibly important: in a sea of male directors, it's the only place where a woman director has been nominated this year. After being snubbed in the director category for Selma a few years back, the unbelievably talented Ava DuVernay has been nominated for her documentary, 13th, which has gotten rave reviews for its brilliant direction and incisive, unflinching examination of racial inequality in the justice system and America at large.
DuVernay's nomination is a big deal, and it highlights why the Oscars' documentary category is so important. Despite the incredible directorial work of women such Andrea Arnold (American Honey), Karyn Kusama (The Invitation), Maren Ade (Toni Erdmann), Kelly Reichardt (Certain Women) and more in 2016, the Best Director category of the Oscars this year recognizes five men and no women, and that ratio is the norm for the category, not the exception. Only four women in the Academy Awards' 88-year history have been nominated for a Best Director Oscar. Kathryn Bigelow is the only woman to have ever won.
Even more significantly, all the women directors who have been nominated have been white. No woman of color has ever been nominated in the Oscars' Best Director category. By earning a nomination for 13th, Ava DuVernay becomes just the third black female filmmaker to ever be recognized by the Academy, after two Best Documentary nominees: producer Yvonne Smith in 1990 for Adam Clayton Powell and producer Karolyn Ali in 2003 for Tupac: Resurrection. And if DuVernay were to win for 13th, she would be the first black female director to ever win an Oscar.
The Oscars' documentary race has always been somewhat better about recognizing marginalized voices than the other categories. It typically includes nominations for at least one woman producer every year, and out of this year's group of nominees, four of the five films nominated are directed and/or produced by black filmmakers (DuVernay, Roger Ross Williams for Life, Animated, Raul and Hébert Peck for I Am Not Your Negro, and Ezra Edelman for O.J.: Made In America). Considering that only four black directors have ever been nominated for Best Director in the history of the Oscars, that's pretty big (though it's less so when you realize that only four other documentaries nominated before this year had black filmmakers.)
The Oscar nominees for the Best Documentary category, led by DuVernay, show just how important the category is for celebrating under-recognized talent, and there's no way I'm taking a bathroom break when they announce the winner.