VA's Potentially 1st Female Lieutenant Gov Believes Trump Could Be Great For Feminism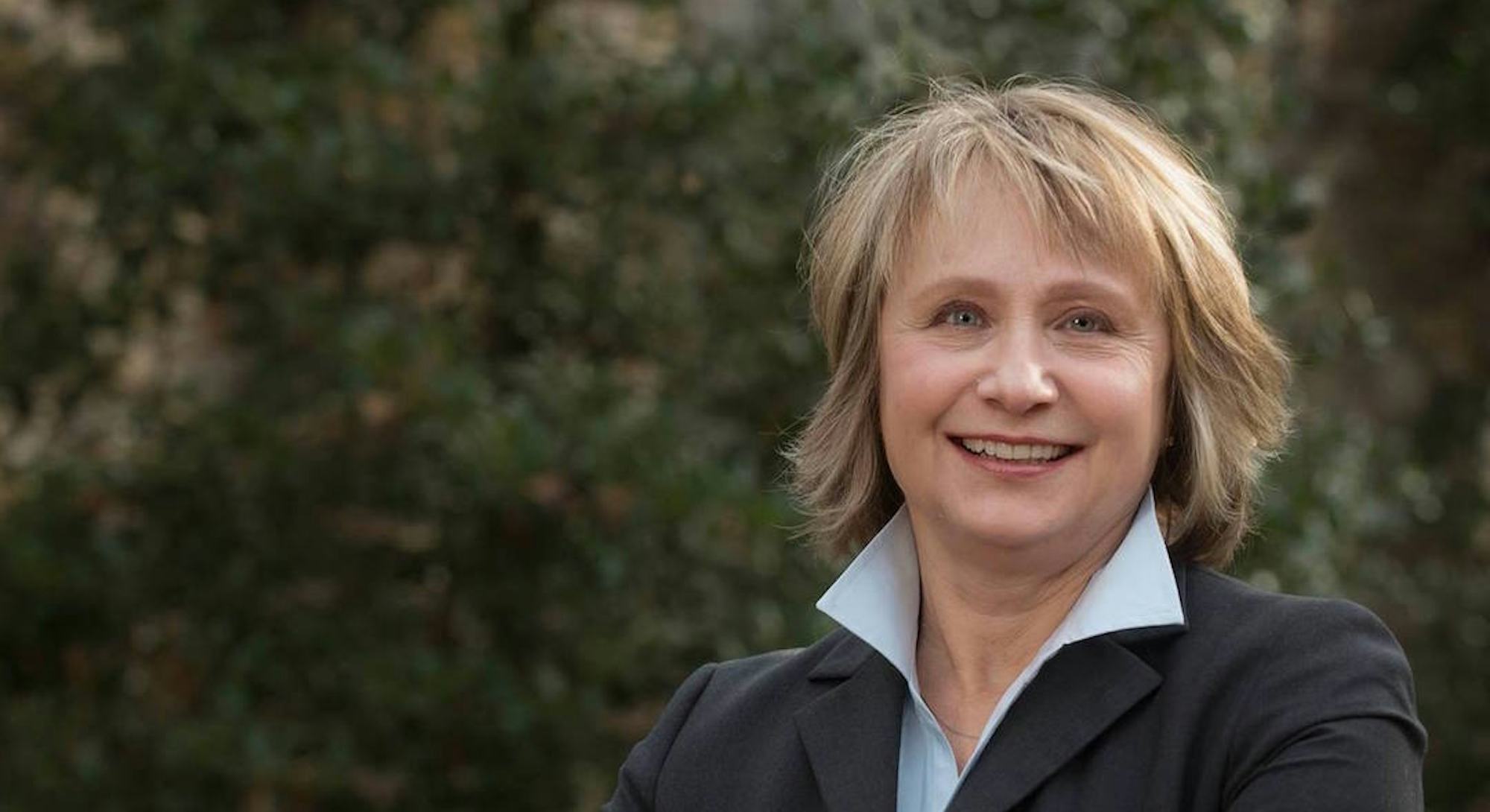 Susan Platt for VA
Like much of the country, Susan Platt was in shock when the election was called for Donald Trump in the early hours of Nov. 9. Like others who were disappointed and terrified for the country's future, she wallowed in the news for a while. "When Donald Trump was elected, I admittedly sat on the couch for a few weeks eating chocolate," Platt tells Bustle. "I finally said, 'I just can't sit this out.'" Now, Platt is running for lieutenant governor in Virginia and, if elected, she will be the first woman to hold the position.
"I never wanted to run before," she says. "I just can't let this go with what [Trump's] done to women and everyone else who's not a billionaire."
In fact, Platt spent many years encouraging other women to run for office, founding the Farm Team (which later merged with Emerge Virginia) in 2008 to help get local women engaged in politics. Over the past couple years, she tried to convince women to run for the lieutenant governor seat, but no one wanted to take the risk.
"It's a big commitment for people who have families and jobs," she says. Platt adds that many women also told her they were "too afraid" to run.
However, Platt wanted to make sure there was a strong female candidate for the job. Platt said in her announcement video, "After what happened on Nov. 8, I realized it was time to take my own advice and lead by example."
In the primary election to take place in June, Platt is running against two other Democrats and three Republican candidates. There is one other woman in the race, Republican Jill Holtzman Vogel. She sponsored state legislation requiring women to have a transvaginal ultrasound before getting an abortion, which was signed into law in 2012. Platt says she is committed to protecting women's rights and previously served on the board of NARAL Virginia.
"I believe I'm the only person running in the primary who can beat the transvaginal [ultrasound] legislation," Platt says. "I believe I'm already showing my leadership ability, while my opponents are falling behind."
Platt says she also considers herself a children's advocate and wants to create a new cabinet-level position to meet the needs of children in Virginia. "We need a champion for children in Virginia to look out for them before they go off the rails," Platt says in her announcement video.
"I think I bring a mom's perspective, a grandma's perspective... the lieutenant governor [position] is about communicating with people."
While her Democratic opponents agree with her on most issues, she tells Bustle why she's different from her fellow party challengers. "I think I bring a mom's perspective, a grandma's perspective," she says. "I'm not a lawyer like they are, but the lieutenant governor [position] is about communicating with people."
It's not as if Platt doesn't have plenty of experience in politics, though. She was chief of staff for Vice President Joe Biden's Senate office and ran Senator Charles Robb's 1994 campaign. She currently works in political consulting, has served as a member of the Virginia Tourism Corporation Board, and is a board member of the Bipartisan Election Process Improvement Commission for Fairfax County. Platt has also gotten some high-profile endorsements, from both Rosie O'Donnell and Debra Messing.
Of course, becoming a candidate after decades working behind the scenes has its challenges. However, Platt says, "In some ways it's a little bit easier because I'm representing myself and not representing someone else."
Platt is hardly the only woman who has been inspired to run for office since Trump was elected president. A February article in the Christian Science Monitor noted that EMILY's List, which helps pro-choice, Democratic women become successful political candidates, reported that more than 4,000 women had expressed interest in running for office since the presidential election; that was more than four times the amount that had in the 22 months before the election. Emerge America, which, like EMILY's List, encourage women to run for office, reported a 87 percent increase in applicants in the past year, as the Christian Science Monitor report noted.
"When we tried to get women involved in the Farm Team early on, they didn't feel threatened or a need to be involved in the process," Platt says. "Now all kinds of people feel threatened."
Platt wants to see more women running for office and resisting the new administration any way possible. "If you're not at the table, you're on the menu," Platt says. "We're on the menu right now, so you've got to fight back, and you've got to fight back hard."