Briana Would Be The Perfect Fit As An Official Real Housewife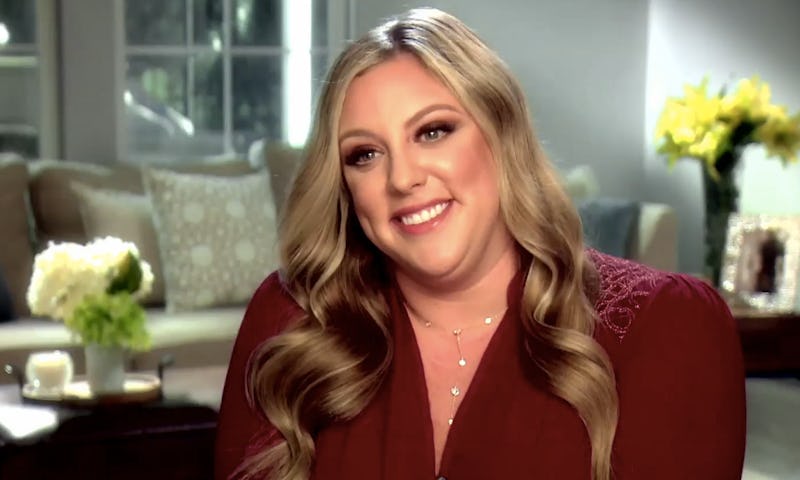 Bravo
It is so frustrating when new women join a Real Housewives show without any previous connection to existing cast members. It just takes the "real" out of Real Housewives when it's so unnatural for someone to suddenly start appearing at group events and dinners. That's why it's always best to cast ladies who are friends or family with the women who are already on the show. And if you ask me, it's the perfect time for Vicki Gunvalson's daughter, Briana Culberson, to join Real Housewives of Orange County.
It just makes so much sense! And this is in stark contrast to the two new women who were added to the cast this year. Lydia McLaughlin didn't keep in touch with Vicki or Tamra Judge when she left the show after her only season (Season 8), and Peggy Sulahian met Lydia for the first time on camera without knowing anyone else in the cast ahead of filming. Peggy and Lydia appearing on the show in Season 12 is pretty much the opposite of organic.
Meanwhile, Briana has been on the show since the very first season. She knows what the Housewife life is all about. In all honesty, she's brought more to this show than many full-time cast members past and present. Briana becoming a Housewife just needs to happen, and there are so many reasons why.
1. She Is Familiar To Viewers
Briana can just jump right into the action without boring segments introducing her to the audience before she actually interacts with the ladies.
2. She Tells It Like It Is
Briana has never been shy about sharing her opinions. She has always said what everyone is thinking and that's much-needed on this show.
3. She Already Does On-Camera Interviews
Briana is the only Housewives "kid" who does regular on-camera interviews. She is more than prepared to do these for every episode.
4. She's Appeared At Reunions
Surviving the season and surviving the reunion tapings are two completely different situations. It takes a lot to make it through the reunion, let alone thrive, but Briana has done so more than once. She's so ready to have an official seat on the couch.
5. She Can Keep Vicki In Check
All of the women try to come for the OG of the OC, but Briana is the only one who can really tell her mom the truth when she doesn't want to hear it.
6. She Has A Complicated Relationship With Tamra
Briana used to be super close with Tamra, but things got complicated when Tamra and Vicki ended their friendship (for the millionth time). The tension between the two of them would definitely make for good TV.
7. She Has Compelling Story Lines Without Even Trying
Briana has a nursing career, husband in the Marines, two young sons, an eccentric mother, existing relationships within the cast, and the list can go on and on. Briana would not be one of those Housewives who makes something out of nothing for the sake of a story line. She already has a lot of legitimate things going on.
8. She Is Easy To Root For
How can you not like Briana? She is a genuine person who stands up for what she believes in. This is the kind of Housewife the show needs.
9. She Brings Youth To The Show
It would be great to get Briana's perspective as a thirty-something woman in the OC and it would shake up the dynamic of the cast.
The turnover rate of women on Real Housewives of Orange County is way too quick. Once viewers get invested in someone's life, she's out of there and the process has to start all over again. Meanwhile, the most sensible addition to the cast has been around this entire time. Andy Cohen, are you listening?