Why Rob Kardashian Was Reportedly Hospitalized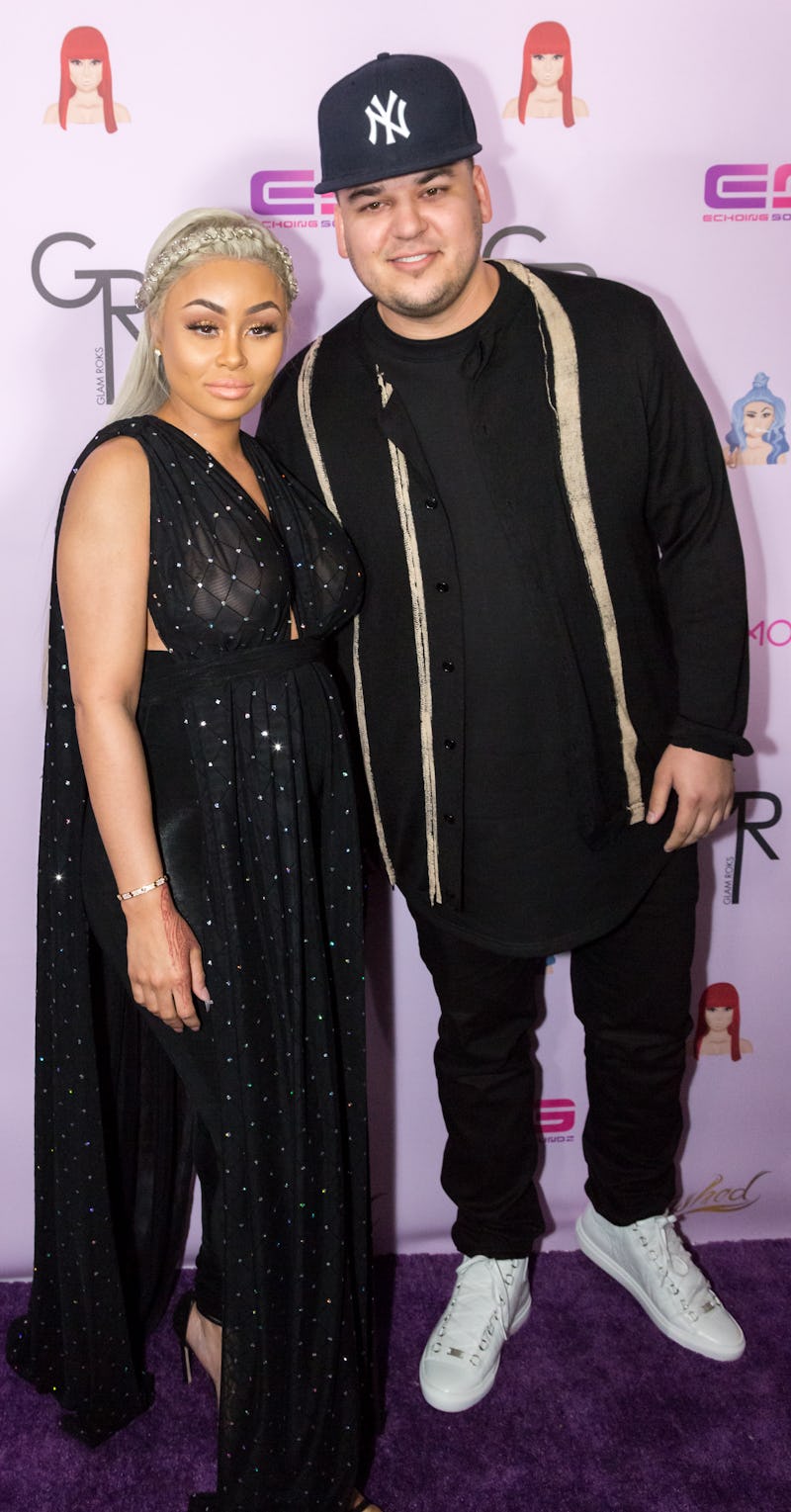 Greg Doherty/Getty Images Entertainment/Getty Images
If you haven't heard yet, on Wednesday night, Blac Chyna and Kris Jenner reportedly rushed to a hospital near Hidden Hills, Calif. after a family member allegedly suffered a medical emergency, according to TMZ. Bustle has reached out to reps for both the Kardashians and Chyna, but did not receive an immediate response. There are no official details just yet about which family member was reportedly in the hospital, but according to sources who spoke with TMZ it is Rob Kardashian. So, if that is the case, why was Rob Kardashian hospitalized? Update: E! News reports that Kardashian was released from the hospital on Thursday morning after spending the night. According to E!, he was treated for "diabetes complications." A source told the site he is stable and that the situation was not life-threatening.
Earlier: Family sources reportedly told TMZ that the 29-year-old checked himself into the hospital after his diabetes flared up. TMZ claims Kardashian was doing well until the stress from his relationship with Chyna caused him to "eat excessively and he gained an alarming amount of weight recently." In turn, all of that reportedly made him "lose control over his diabetes." In August, Kardashian told People that his diabetes was gone.
TMZ also reports that Kardashian is still in the hospital and doctors are trying to stabilize him.
An Us Weekly source also claims Kardashian is the one hospitalized. An insider reportedly spoke to People and revealed the Blac & Chyna star is seeking treatment for a medical emergency. Though, all of this remains unconfirmed at this time.
Seeing as Jenner, Chyna, and Jenner's boyfriend, Corey Gamble, were reportedly the only family members at the hospital, it makes sense for Kardashian to be the one allegedly receiving treatment. TMZ also reports that Chyna did not arrive with their daughter, Dream, so it doesn't seem like she was the one hospitalized.
TMZ also reports that the individual reportedly hospitalized was already receiving treatment when both Chyna and Jenner arrived.
If Kardashian is in the hospital, here's hoping he gets better.