Here's Why Taylor Swift Had To Skip The Met Gala This Year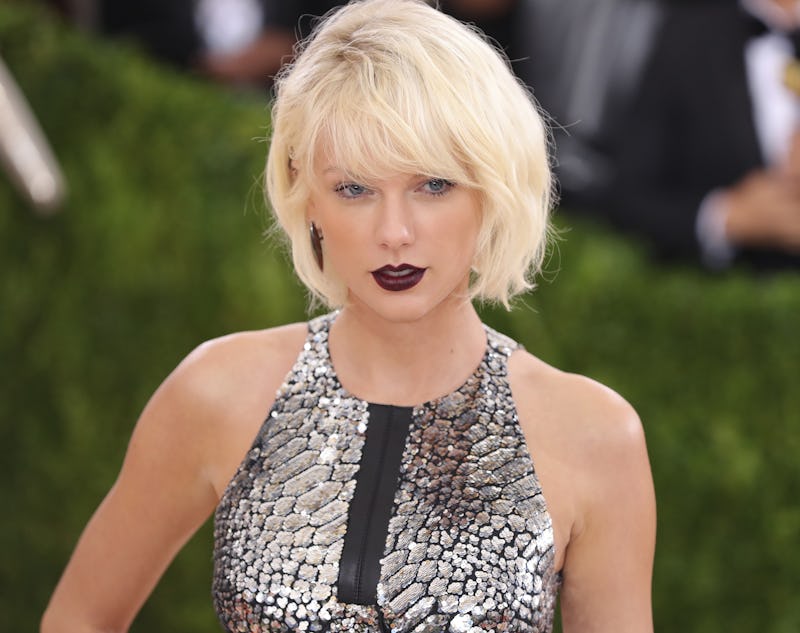 Neilson Barnard/Getty Images Entertainment/Getty Images
The Met Gala has been one of fashion's biggest nights for 70 years now, but this year might be one of their most controversial themes yet — and Taylor Swift missed the 2018 Met Gala and couldn't join in on the fun. Entitled "Heavenly Bodies: Fashion and the Catholic Imagination," this year's exhibit pays homage to the entwined relationship between Christianity and fashion and how the two influence each other — sometimes respectfully and sometimes controversially.
While it has the potential to be a tricky theme, the exhibit has received the official stamp of approval from the Vatican, and will feature 50 garments and accessories on loan from the Vatican itself.
Andrew Bolton, the head curator for the exhibit, told the New York Times that they knew that it could be controversial for conservatives or practicing Christians, which is why they consulted with varying Catholic groups, including Cardinal Timothy M. Dolan, the archbishop of New York, to make sure that it was thoughtfully done.
Greg Burke, the director of the Holy See press office, also pointed out that the Roman Catholic Church has been creating beautiful works of art for centuries now, whether that was through paintings or architecture, and their fashion is another way to appreciate the religion. "This is another way of sharing some of that beauty that rarely gets seen," he explained.
While the exhibit was thoughtfully pieced together, there was no telling what the A-listers would show up in on the red carpet, and now we'll never know how Swift would have interpreted it.
The reason why Swift wasn't at the Met Gala was because she begins her Reputation stadium tour literally tomorrow, appearing in Glendale, AZ on Tuesday, May 8. Since she's performing a show tomorrow, she couldn't spend an exhausting evening of drinking and dancing, which makes sense,
Basically, work got in the way. But to tide you over, below are some of Swift's past gala interpretations. Enjoy!