Why You're Feeling Lonely In Your Relationship (And What To Do About It)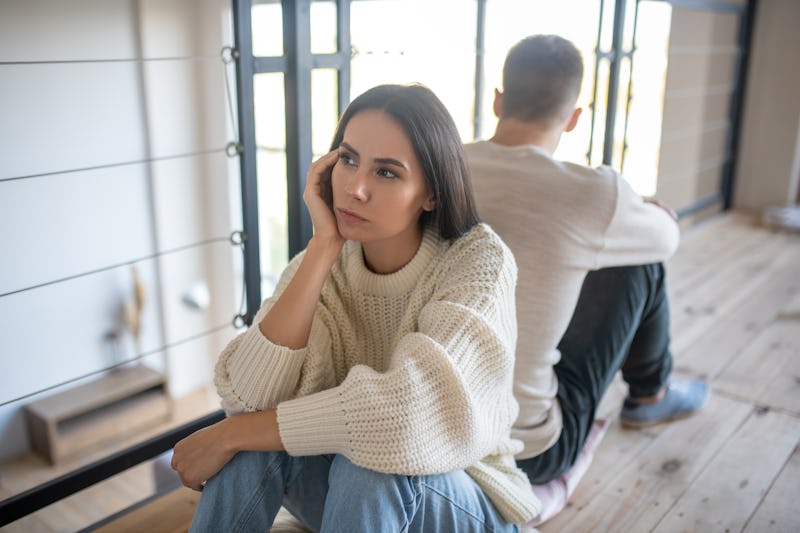 Shutterstock
Despite what TV and movies have told us all our lives, being with a partner doesn't mean that you'll never feel lonely again. In fact, it's entirely possible to feel lonely in a relationship that's generally a happy one.
A 2018 survey of 20,000 adults by health service company Cigna found that nearly 50% of Americans always feel alone or left out. Over 40% even said they feel like their relationships aren't meaningful. Another 2018 study by the Pew Research Center also found that nearly a third of people who are unhappy with their family life, which includes their marriage, are more likely to feel lonely or isolated.
Jessica Small, LMFT, a marriage counselor and relationship coach, says it happens because we miss opportunities to connect. "People often experience the feeling of loneliness in their relationships because they're disconnected and missing opportunities for intentional moments of intimacy, whether it be a 10-second hug or kiss in the morning or a date night each week," Small tells Bustle.
Below, you'll find more reasons why you may be feeling lonely in your relationship — and exactly what you can do about it.