Read This Dreamy, Magical YA Novel About Love And Family Curses With Bustle's Book Club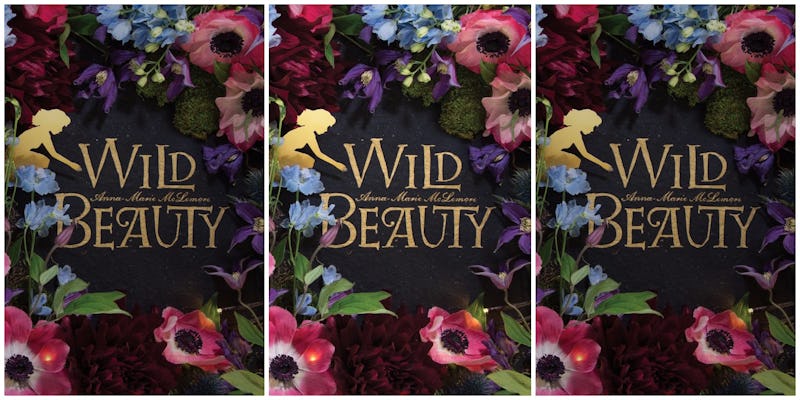 If you can believe it, October is nearly upon us. I'm a summer soul, so packing up my swimsuits and sundresses and unfurling my sweaters and coats is always a bittersweet task. But with fall, comes cool, crisp mornings, which, I acknowledge, is the most perfect time for reading with a cup of coffee or cider in hand. My advice for the season? Begin your autumn reading with Bustle's American Woman Book Club pick, Wild Beauty by Anne-Marie McLemore, available for pre-order now and out in bookstores everywhere on Oct. 3.
Wild Beauty, the third book from the Latina author, is a magical realism dreamscape. The story follows the Nomeolvides family, a band of tight-knit women who have been the caretakers of the lush gardens of La Pradera for nearly a century. But these women have also carefully tended to an unfortunate secret for all those years: if they fall in love too deeply, their lovers vanish.
For nearly 100 years, this curse has loomed over the enchanted gardens — but then, one day, a boy walks into the gardens. He's a mystery to Estrella, one of the Nomeolvides girls, but he's even more of a mystery to himself. As she helps him piece together the puzzle of his past, Estrella uncovers some complicated truths about the place and people she calls home.
"Wild Beauty is all about Latina girls in enchanted gardens, [and] even though I may not have been thinking of a particular fairy tale, the feel of fairy tales, the idea of magic being both beautiful and treacherous, was always close," McLemore tells Bustle.
Wild Beauty by Anna-Marie McLemore, $13, Amazon
The book is a bit of a departure from the contemporary fiction books American Woman Book Club normally reads, but I'm confident you'll love this dreamy, magical book about love, loss, family, and the hidden truths of our own souls. I hope you'll find much to discuss about sexuality, race, culture, folklore, and, of course, the unparalleled power of family history and the many facets and manifestations of love.
For discussions on the book, visit Bustle's American Woman Book Club Goodreads page, and stay tuned for reading lists and interviews with author Anna-Marie McLemore.