'Alone' Season 4 Is Ending, But Will There Be A Season 5?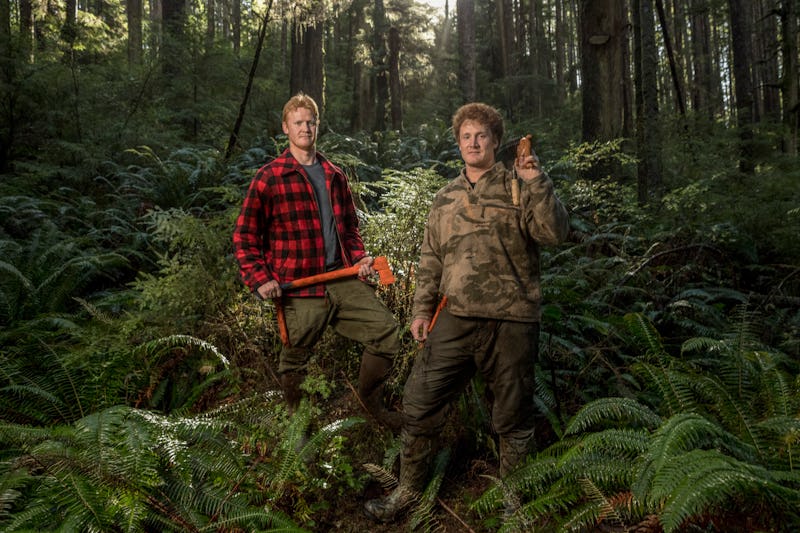 Leftfield Pictures/HISTORY
The finale of Season 4 of the History Channel's hit survival show Alone airs on August 17 and the competition is more fierce than ever. There are just two pairs remaining, and on Thursday night fans will get to see which team takes home the grand prize of $500,000. As Season 4 comes to a close, the natural next question is: When does Alone Season 5 premiere?
While there has not yet been an official statement about whether or not the show will have a fifth season, there are many signs that should cause joy for an avid Alone fan. The show's official website has a submission page for people who want to be on the show, and it just wouldn't make sense to cast for a show that definitely wasn't happening. On top of that, there have been other third party sites confirming that the show will indeed return. Bustle reached out to History Channel for comment, but did not receive a response at the time of publication.
Season 4 of Alone premiered on June 8 with a new twist; instead of 10 individual contestants, there were seven pairs of contestants. The contestants were all dropped off in the wilderness alone and were tasked with finding their partner and surviving from there. The trend for the most recent seasons of the show include a big twist like the one in Season 4 or the location change for Season 3, so if Season 5 is a go, it's safe to think that viewers should expect another switch to keep them on their toes.
As for the location of the possible next season, there are so many possibilities. Seasons 1, 2 and 4 were are filmed on northern Vancouver Island, British Columbia while Season 3 was filmed in Patagonia. History Channel has not given an inclination yet as to if a new season would stick with the most used location or change it up again.
Season 4 ends Thursday night, but considering 2016 brought fans two seasons of the show (Season 2 aired in the spring, while Season 3 began in December), it might not be too long before a new season is on the way.