This Jack The Ripper Investigation Is About To Close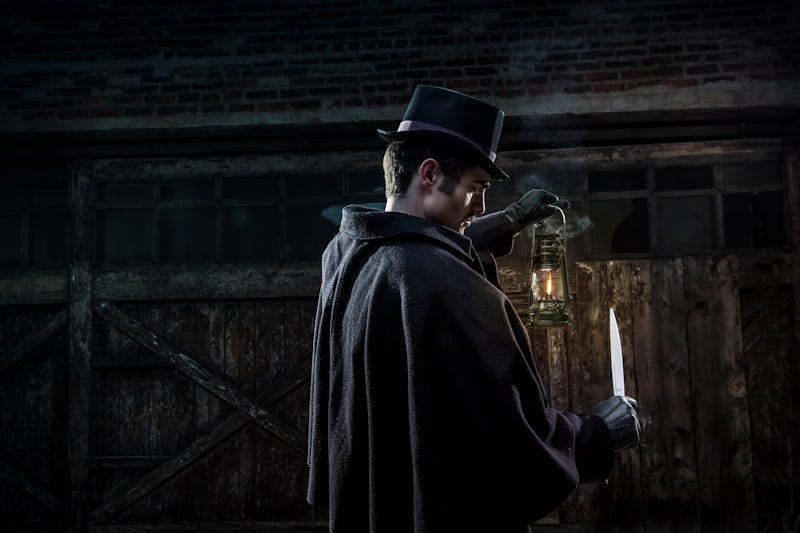 Eric Odgen/History Channel
Jack the Ripper is one of the most infamous serial killers in history, and with good reason: he seemingly disappeared in 1891 without ever being identified by English authorities. But American Horror Story fans know that the U.S. has its own 19th century murderer: H.H. Holmes, who reportedly killed as many as 200 people. But were they contemporaries… or the same person? In the History series American Ripper, which ends Aug. 29, one of Mudgett's descendants has attempted to argue that the two killers are one man, and has offered up some pretty interesting evidence to make his case. Sadly, you'll have to enjoy the show while you can, because American Ripper won't return for season 2.
According to the press release that the History channel made available on the A+E network website, this eight-part documentary was always meant to be a limited series, meaning that only one season of it will be made. When you think about it, this is good news; it means that star Jeff Mudgett didn't leave anything out on the off-chance that his show might come back, and is presenting viewers with every single shred of evidence he has.
Previous limited series documentaries have garnered enough attention to consider producing a second season; as Variety reported last summer, Netflix's Making A Murderer is currently filming more episodes about the post-conviction process. But considering that the subjects of American Ripper lived and died at least 100 years ago, I'm guessing that it'll be tough for Jeff Mudgett and his investigation to find even more evidence to support their claim.
But for amateur "ripperologists," as they often like to be called, American Ripper might not be enough to sate their appetite for more information about the Whitechapel murderer. Good thing Jack the Ripper is such a popular subject of debate that there's already a ton of other fiction and nonfiction stories. Check some of these out: