Andrea Constand, Bill Cosby's Accuser, Has "No Fear"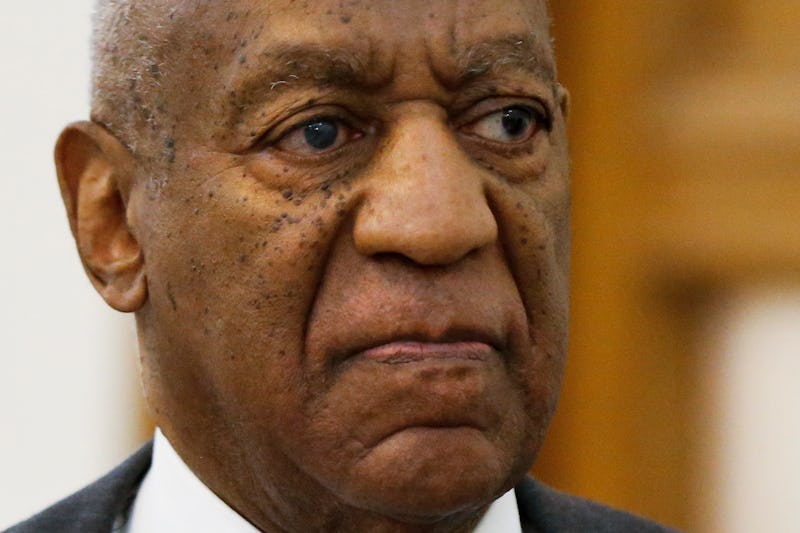 Pool/Getty Images Entertainment/Getty Images
Bill Cosby's trial on Monday comes after years of sexual assault allegations from more than 50 women over several decades, all of which he denies. However, Cosby will be facing charges related to only one incident. Former Temple University staffer Andrea Constand will testify in Cosby's trial as he faces three counts of aggravated indecent assault. Cosby denies her accusations.
As Constand is likely the only accuser who filed charges within the statute of limitations, a large focus will be placed on her account of the incident. The alleged assault of Constand took place near Philadelphia in 2004, where Cosby, a Temple University alumnus, owned a house. According to Constand, Cosby was a mentor of hers, and he had invited her over to his house for dinner to discuss her career. However, she claims that once she got there, Cosby gave her three pills with a glass of wine. She said she became dizzy and laid down on his couch. She claimed that he assaulted her and she woke up with her bra "askew," unable to remember what had happened.
Cosby himself testified in his civil trial in 2005 that he and Constand did have sex, though he claims that it was consensual. He also alleges that he gave Constand Benadryl beforehand. However, he also admitted that had acquired Quaaludes to give to women he wished to have sex with in the '70s. But he denies the claims of sexual assault.
Constand filed a civil lawsuit in 2005, which was settled in 2006 for an undisclosed sum, according to NBC. It wasn't until 2014 when Cosby's alleged deeds were brought up by comedian Hannibal Burress that discussion of the claims were reignited and women began coming forward about their alleged experiences with him. Although more than 50 women have accused Cosby of assault, they all seem to have passed the statute of limitations that could charge Cosby with a crime — except in Constand's case.
In 2015, Pennsylvania Defense Attorney Kevin Steele charged Cosby with three counts of aggravated indecent assault, which set the current trial in motion. Cosby pleaded not guilty to the charges. The trial is expected to last about two weeks and will feature a jury that was selected in Pittsburgh that will be sequestered due to the frenzy of media coverage in this case.
Many of Cosby's accusers are looking to the trial to seek justice. "There's no trepidation, no fear," Donna Motsinger, one of the many women whose sexual misconduct allegations Cosby denies, said of Constand to NBC News. "She is prepared for this moment."
Constand's testimony will likely be a powerful tool in the prosecution's tool belt. With such a high profile person like Cosby being tried, witnesses' testimonies can be an effective way to reach the jury. However, Cosby himself does not expect to testify during the trial, he told CNN Radio Host Michael Smerconish on his show. It's unsure what exactly Constand will say when she takes the stand, but chances are she will be thoroughly questioned about her experiences of the night of the incident, as well as how she handled it afterward.