The Most Nominated Artist Probably Won't Be At The BET Awards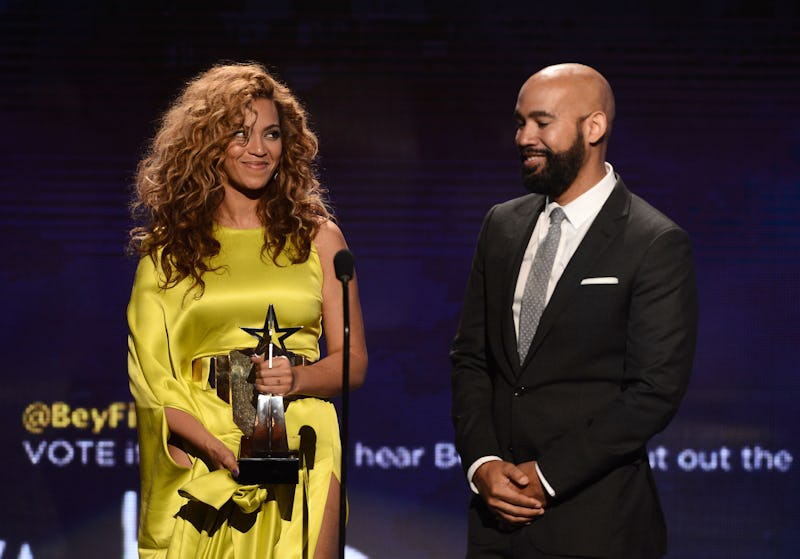 Michael Buckner/Getty Images Entertainment/Getty Images
The 2017 BET Awards are coming up on June 25 and, if the telecast is anything like the last few ceremonies, it's bound to be an entertaining and star-studded evening. Legendary performers like Mary J. Blige and Bruno Mars are taking the stage, and Leslie Jones is at the helm as host of the evening's ceremonies. So not only does that indicate lots of laughs and some over-the-top moments to boot, it also means the night is already pretty A-List. But, is it really an award show if Queen Bey isn't in attendance? Impossible as it may seem, things have gotten even busier for the star lately. So, is Beyonce attending the 2017 BET Awards?
Well, I think it can be argued that Beyonce has the best excuse in the game right now for not attending any event. Only a few days ago on June 12, Beyonce and her husband JAY-Z reportedly welcomed their twins into the world. That is a very recent, very all-encompassing experience, and if they really are here, I'm sure she is soaking up every inch of her new babies right now. While it hasn't been officially announced whether she will attend the BET Awards or not, I think it is pretty safe to say that Beyonce will be foregoing this particular event.
As if the sheer fact that she gave birth isn't enough of an excuse to sit out any engagements for the near future, I'll repeat that Beyonce gave birth to twins. As a new mother to twins myself, I can testify that it can be a very intense experience. According to the University Of Rochester Medical Center, multiple births have more chances of complications than single births. That doesn't mean that the singer experienced any of those; the birth itself hasn't even been confirmed by her camp, let alone the details. But there is a chance that her recovery period may be a little longer this time.
As you can deduce, Beyonce is probably not going to be making an appearance at the BET Awards this year. But she still leads the pack in most nominations, and fans will be rooting for her to snag them all from wherever she and the family might be comfortably watching.