Bill O'Reilly's Vacation Has People Asking Questions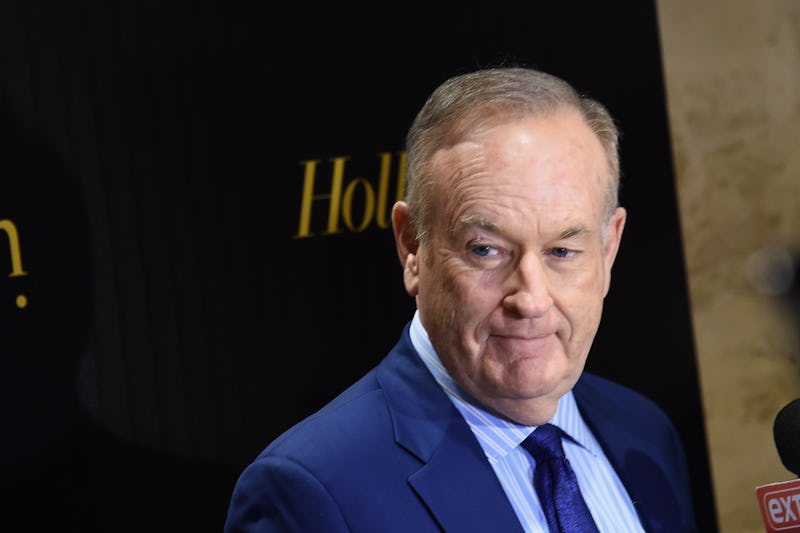 Ilya S. Savenok/Getty Images Entertainment/Getty Images
This is not the first storm that Fox News' star host Bill O'Reilly has weathered. The conservative political personality and commentator has gotten in trouble for saying offensive things about nearly every group of Americans that there is. But this one has garnered some traction. The New York Times reported that Fox has spent some $13 million settling sexual harassment claims against the man — O'Reilly, for his part, claims they're all false — and now there's talk that his current vacation could turn into something a bit more permanent. Will O'Reilly get fired? He's made it through before, so there's really no telling.
New York Magazine's The Daily Intelligencer reported that there are some suggesting O'Reilly's days are numbered. Most of these are just rumors now, and it's possible that there's nothing to them. What is clear, though, is that O'Reilly is taking a break from the show for a trip. He's set to return April 24, according to the television network. It's true that this vacation was planned last year, and thus far no internal action against him has been taken.
But there are rumblings. The Daily Intelligencer spoke to four sources inside Fox News that said the vacation could become permanent. Plus The New York Times reported that Paul, Weiss, Rifkind, Wharton & Garrison, the same law firm that looked into former Fox News CEO Roger Ailes' behavior, has now opened an investigation into O'Reilly.
Wendy Wales, a former contributor to the show, made an official sexual harassment claim to Fox News' complaint line a week ago, which prompted the investigation. In case you don't remember, Ailes eventually was forced to resign after the allegations about him came out. At the time it was reported that the Murdoch sons, the heirs of Fox head Rupert Murdoch, convinced their father to finally do away with the guy who made Fox News the financial success it is today.
While advertisers might play a role in any decision to get rid of O'Reilly — there's currently a boycott against the show — the ultimate decision will probably be with the Murdochs. "It's up to the family," one of the sources told the Daily Intelligencer.
Another take is that of Baltimore Sun TV critic David Zurawik. He says that odds are O'Reilly will stay. "Unless the advertiser boycott catches wildfire, O'Reilly will weather this latest storm just like he withstood the serious challenges in 2015 to claims he made about his career as a correspondent at CBS," Zurawik wrote.
What will happen is of course anyone's guess. But it would seem this is the closest O'Reilly has ever come to facing some sort of repercussion for a controversy — whether warranted or not.