Will Brexit Still Happen? The UK Election Could Delay Negotiations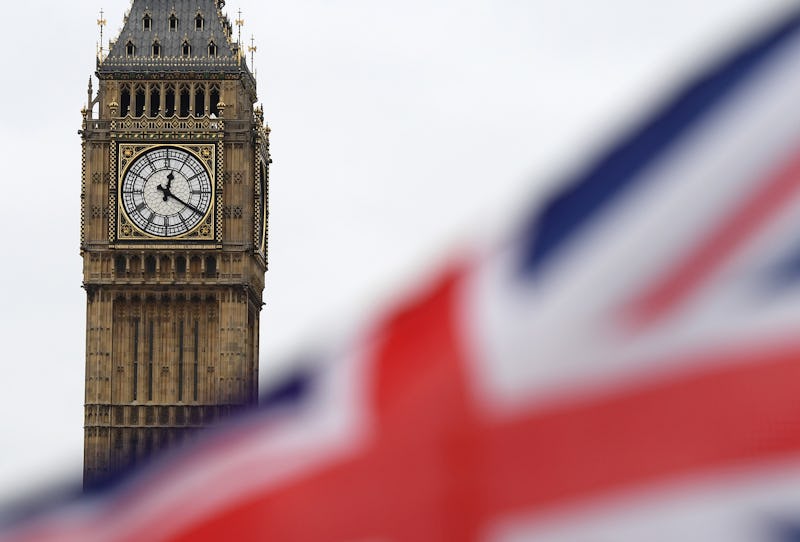 Carl Court/Getty Images News/Getty Images
When British Prime Minister Theresa May called for a snap election earlier this year, she was looking to bolster her Conservative Party's numbers ahead of negotiations for Britain's exit from the European Union. Instead her party lost the parliamentary majority it once had. But what does Britain's hung parliament mean for Brexit? While it won't change the fact the United Kingdom is heading for an exit from the EU, it does inject a large degree of uncertainty into the situation.
There's little doubt that May had hoped Thursday's general election would not only bolster her mandate but would also send European Union negotiators the message that Britain's commitment to exiting the EU was strong and unwavering.
"Every vote for the Conservatives will make me stronger when I negotiate for Britain with the prime ministers, presidents, and chancellors of the European Union," May said when she first called for a snap general election on April 18. "Every vote for the Conservatives means we can stick to our plan for a stronger Britain and take the right long-term decisions for a more secure future."
Even though May's Conservative Party have lost their parliamentary majority, it is highly unlikely Brexit will be reversed. However, with Thursday's election ending in a hung parliament, May's Conservative Party no longer has the overall majority it would need to pass Brexit-related legislation without worry or opposition. So, though May likely hoped the election would bolster her political power, she will instead enter Brexit negotiations in a weaker position, which could prove problematic.
Labour leader Jeremy Corbyn, for example, has already called for May to resign. May has shown no indication that she intends to resign. On Friday, she sought permission from the Queen to form a new government by partnering her Conservative Party with the smaller, pro-Brexit Democratic Unionist Party (DUP).
In remarks delivered Friday, May said she would form a government "that can provide certainty" and would "lead Britain forward at this critical time." She said this yet-to-be formed government "will guide the country through the crucial Brexit talks" and "deliver on the will of the British people by taking the United Kingdom out of the European Union."
When May served formal notice of Britain's intent to exit the EU in March, it kickstarted a two-year countdown set to end in 2019 with a full Brexit. While Britain's general election has given May enough hurdles, EU27 negotiators are now warning of a "ticking clock" on Brexit negotiations. "We don't know when Brexit talks start," European Council President Donald Tusk tweeted Friday. "[But] we know when they must end. Do your best to avoid a 'no deal' as result of 'no negotiations.'"
Negotiations between the UK and the EU are scheduled to begin June 19, though there is talk they could be delayed while May scrambles to shore up her support and authority at home.