'Channel Zero' Season 5 Could Look Totally Different If Fans Get Their Way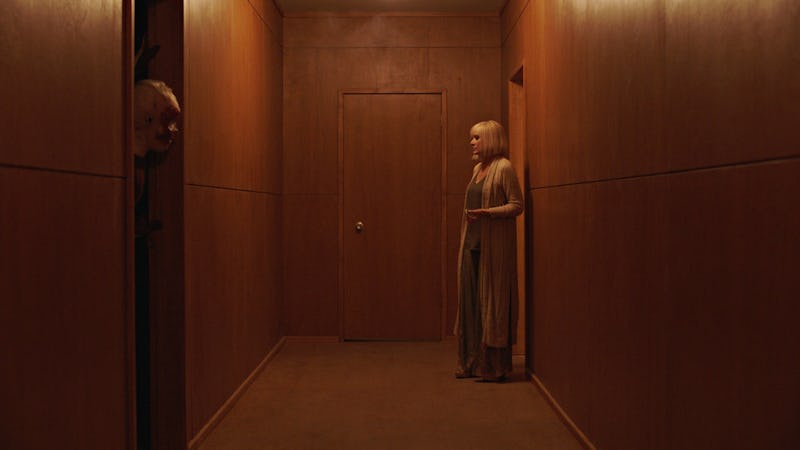 SyFy
No need to scour your TV guide for Halloween's spookiest content this year; Channel Zero is back just in time for horror fans' favorite holiday. And unlike past seasons, Season 4 is airing back-to-back across six days, from Oct. 26 to 31. The only downside to the hastened time frame? It will all be over pretty soon, which brings us to the prospect of Channel Zero Season 5.
For those unfamiliar, Channel Zero is a horror anthology series akin to American Horror Story, but more true terror, less campy dramatics. Its storylines are based off of popular creepypastas, which, for the uninitiated, are viral horror stories that have made their way around the internet. Per Syfy, Season 4, called The Dream Door, depicts "newlyweds Jillian and Tom, who have each brought secrets into their marriage. When they discover a strange door in their basement, those secrets threaten to destroy their relationship and their lives."
The original story it draws from still lives on Reddit today. Titled, "I found a hidden door in my cellar, and I think I've made a big mistake," it's amassed over 6,000 upvotes in two years.
Of course, the show has to take some creative liberties to make the story work for TV, but the premise is still pretty creepy on its own. According to Collider, the dream door ends up being somehow connected to Jillian's childhood and the unresolved burdens she tried to leave there.
The four creepypastas that have thus far made it into the series are just some of the thousands, if not hundreds of thousands on the web. So there's definitely content out there for a fifth season and then some. The question, then, is whether or not SyFy and the show's creators will go for it — and the latter party certainly seems game.
"I've discussed concepts for a fifth and sixth season with the studio," showrunner Nick Antosca commented in the Channel Zero subreddit in May. "I don't know yet when we'll know, but everyone on the creative team is excited about doing more."
Fans immediately jumped into the thread to ask more questions about the series, including if it's going to make its way to streaming services like Netflix.
Another Redditor, sundoku_all, who seems to works for the show but cannot be verified due to the site's granted anonymity, may have given fans some of the answers they're looking for. "Nick has been trying to talk to Syfy about getting the show on streaming services but nothing has come about yet," the user wrote. "Considering how low the viewership is, I think it's an expensive show. The critical acclaim is great, but not enough people are watching it. I think if we released it on Netflix or Hulu and people could [marathon] the first three seasons for free we could get a huge uptick in viewership."
Another user agreed that the show would be a perfect fit for Netflix, and sundoku_all replied. "We have that conversation all the time in the office. But Nick's fighting the good fight and trying to make it happen!"
So the question may not be whether or not Channel Zero will return, but rather, to where it would return when it does.
This article was originally published on