Why The Duggar Family Could Look A Lot Different In 'Counting On' Season 9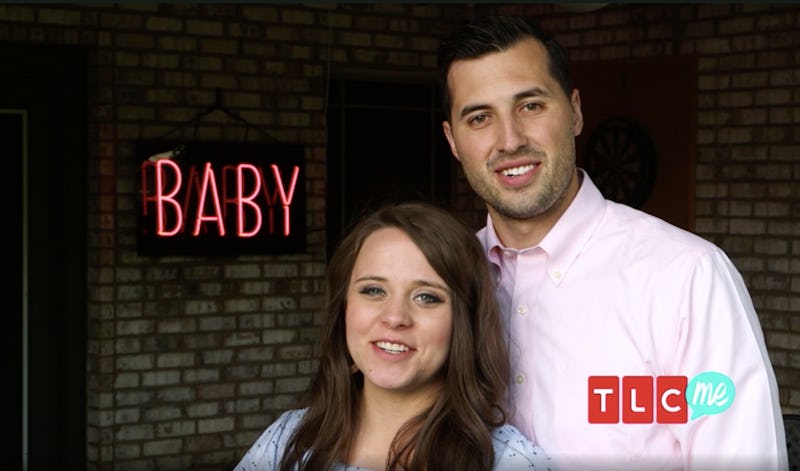 TLC
It's hard to believe the 19 Kids & Counting spinoff, starring the oldest Duggar kids and their new parenting and life adventures, is already ending its eighth season. The finale will air on October 1 at 9 p.m. ET on TLC, and will see Josiah and his (now wife) Lauren say "I do." Past seasons of the show have aired only months apart, so it may not be long before Counting On returns for Season 9.
An official renewal hasn't yet been confirmed by the network or official accounts of the Duggar family, but, as the family continues to grow, there will be no shortage of experiences to document. Just in the span of one seven-episode season, Josiah found, courted, and married Lauren, and three of the Duggar siblings, Jinger, Joe, and Joy-Anna shared their journeys as expecting parents. So not only are they welcoming beautiful additions to their families, they're also creating the next lineup of kids to star in potential Duggar reality series to come.
Perhaps the reason people love to watch the Duggar family grow on TV is because the experiences documented by their shows are simple and relatable — other than having a double-digit number of siblings, of course. Season 8 captured Jinger and her husband Jeremy scrambling to troubleshoot a faulty air conditioner before rushing out the door for a road trip, Jinger prepping for her first born, and Lauren shopping for the perfect wedding gown — all things many people watching from home can relate to and have very likely experienced in their own lives.
Season 7 of Counting On ended on March 26, lasting seven episodes. Season 8 premiered a short time later on July 30. The same roughly three month intermittent hiatus applies to the earlier seasons. So, if there's going to be a Season 9, it can likely be expected to premiere in December or January.
The official Instagram account of the Duggar family has already shared that Josiah and Lauren enjoyed a wonderful honeymoon in Austria, so a Season 9 could explore the time they had there. On Aug. 3, The Duggars shared a short video of the newlyweds on their blog explaining why they chose Austria for their honeymoon destination, and Lauren's reasoning was so adorable.
"We chose Austria because of The Sound of Music," Lauren said in the video. "I've always wanted to go here, and I'm looking forward to just, looking out at all the scenery." She said she most loved seeing Josiah geared up in a traditional Austrian costume. Josiah ended the video with, "You guys can continue to watch our story on Counting On." Does that little message confirm a Season 9 on its own? It's very possible.
And it's not just Lauren and Josiah's love story that could be waiting in a new season, but also the welcoming of Jinger's little one (who arrived on July 19, per her Instagram), and the growth of Joe and Joy's newest arrivals, Gideon and Garrett. And knowing the Duggars, there's always another bit of surprising news around the corner.