Here's When 'Dead Lucky' Might Return, Because Four Episodes Is Nowhere Near Enough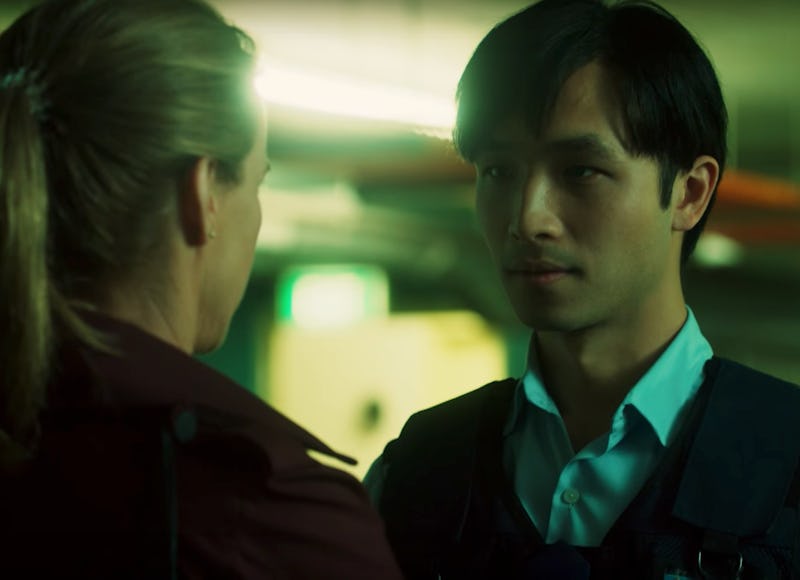 SBS
Netflix and networks have been killing it when it comes to bringing international shows and films to wider audiences. One of these shows is the Aussie buddy cop thriller, Dead Lucky, which premieres on Sundance Now on Sep. 20. The show already finished its four-episode run on Australian network SBS on Aug. 15, and is now ready to expand its audiences to North America. But once you finish those four episodes, you might find yourself wondering, will Dead Lucky return for Season 2?
Well, that remains to be seen. The decision to confirm or renew Dead Lucky will ultimately come from parent Australian network, SBS. Sundance Now might have some say in the matter once the streaming stats start rolling in, but that's not a sure thing just yet.
For her part, star Rachel Griffiths, who plays main character Grace Gibbs, told Karl Quin of the Sydney Morning Herald that she'd definitely be up for bringing Gibbs back in a follow-up season or four. "I'd love to have my own Jack Irish, Rake, five-season franchise," she said, "because having set up a character you can just have such fun with it."
Quinn didn't seem quite convinced that Dead Lucky had the right recipe to carry it that far into the future, but thought that a Season 2 should at least be on the menu. "[T]his season has at least erected the framework for Griffiths to do some Helen Mirren-type character development should it get a return outing," he writes. "For her sake and ours, I hope it does."
Kiwi actor Yoson An, who plays Grace's partner Charlie, told Proudly Asian Theatre that he was also happy with the substance afforded his character. "I was really excited about playing Charlie," he said, "because he had so many layers to him; it definitely penetrated much deeper than the usual Asian stereotype — that's also one of the reasons why I absolutely loved about being a part of this show."
Griffiths and An aren't the only ones hoping that Dead Lucky will have a far-reaching effect. Showrunners Ellie Beaumont and Drew Proffitt spoke on an episode of Australian Screenwriters Podcast about the series, and explained that they're extremely excited about the potential for Dead Lucky to resonate with an international audience. "SBS were really excited by this diverse cast, as was the international market, of course," Beaumont explained. "The minute we said there's people from all these different countries, you're immediately saying this can travel, which is an example of how multiculturalism doesn't have to be a niche kind of market, it's quite the reverse."
Even if this does turn out to be the last case for the agents of Dead Lucky, Beaumont still thinks you'll be seeing a lot more of Aussie TV in the future. "The international market are really interested in what Australia's doing," she added. "Partly because we make things cheaply — that's the honest truth. But also because, you know, we're an English speaking country that's making good stuff."
So if you want to see more from Grace and Charlie, then it might be a good idea to get your friends to sign up for Sundance Now and start raking in those international viewership numbers to help them return with more "good stuff" next season.