You Won't Want To Watch This New Thai Thriller On Netflix Alone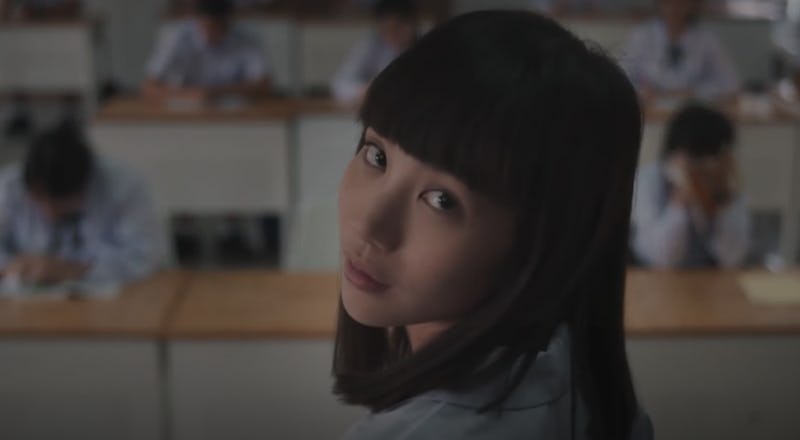 Netflix
There's a new girl in school, and she goes by the name of Nanno. Played by Kitty Chicha Amatayakul, Nanno is the main character of the new Thai fantasy thriller series, Girl From Nowhere (originally Dek Mai). The show first premiered on Thai network GMM on Aug. 8, but now it's ready to make its international debut when it hits Netflix on Oct. 27. In every episode of the first season, Nanno arrives at a different school, ready to unearth the secrets, scandals, and crimes that are being covered up. But will Nanno be back to expose more misdeeds after the first 13 episodes? Will Girl From Nowhere return for Season 2?
At the moment, neither Netflix nor GMM have confirmed Girl From Nowhere Season 2, but they haven't officially cancelled it, either. It's just too early to expect the official announcement. However, the fact that Netflix picked up the series in the first place is likely a good sign for its continuation. However, what really drives renewals at Netflix, according to IGN, is viewership and rate of completion for each season. So if fans really want Girl From Nowhere to come back, then one of the best things to do is to make sure to watch it all the way to the end, and tell everyone else to do the same.
Talking to The Nation: Thailand Portal, Amatayakul explained that she's thrilled to have the opportunity to bring Nanno to life. "I'm very happy to play Nanno," she said. "Every week, I attend an acting workshop with Khru No and Khru Bew and work with the director who is in charge of the next episode.
And when it comes to some of the more challenging scenes to shoot, Amatayakul hasn't backed down from a challenge. She told The Nation: Thailand Portal, "There are a lot of violent scenes from the beginning, including one i[n] which Nanno is killed and buried. At first, the production team prepared a stand-in for me, but I decided to play it myself because I wanted it to be more natural and real." With that kind of commitment to her character and the show, it seems likely that Amatayakul would be willing to stick around Girl From Nowhere for at least another season or two.
Amatayakul's IMDB page doesn't list any other upcoming projects that could potentially conflict with the next season of Girl From Nowhere, but that doesn't necessarily mean that her returning to the series is a sure thing, either.
The 25-year-old first rose to fame as part of the all-girl pop group Kiss Me Five, and, according to an interview with Bangkok Post, she said she's still interested in pursuing a career as a solo musician, in addition to acting and modeling. "I've been talking... about doing a new solo music project," she revealed. "I can't say much about it right now because it's still a secret. But it will be something very different from what I did with Kiss Me Five."
So although the future of Girl From Nowhere might not be quite certain yet, it certainly seems like audiences — both in Thailand and internally — will be seeing a lot more from Amatayakul very soon.