Here's How To Save When You Shop From Glossier This Week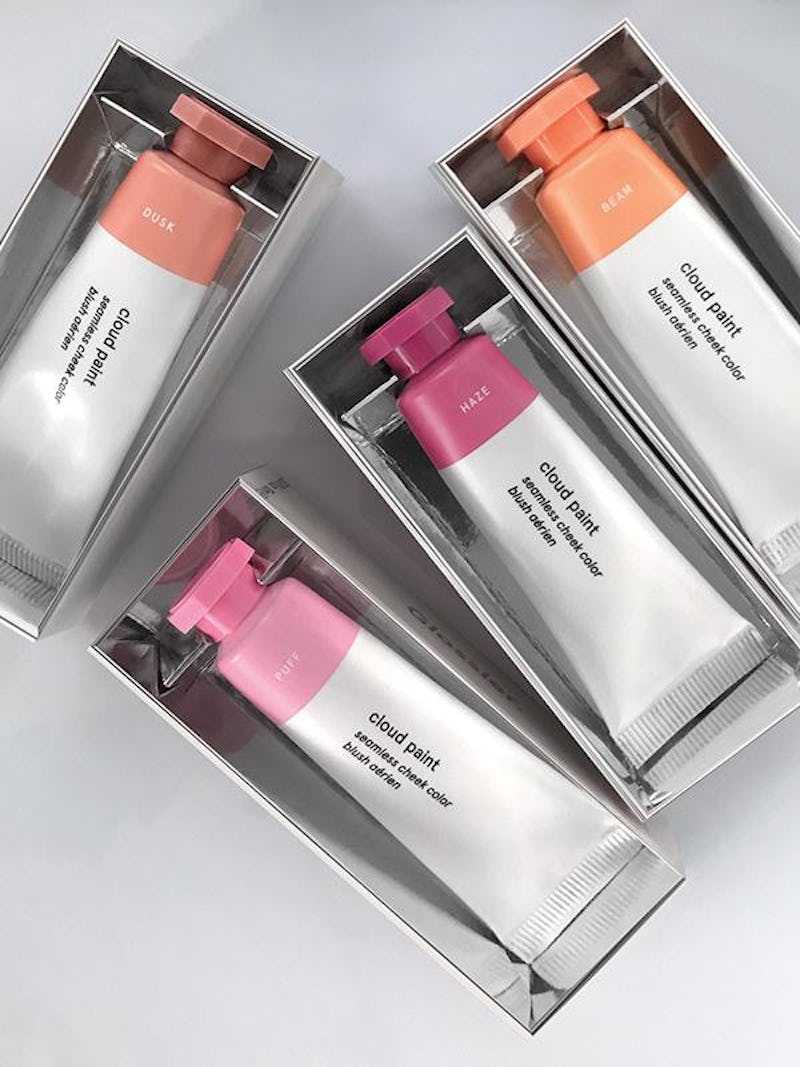 Courtesy Glossier
Glossier sales don't come along often, so you've got to take advantage of them while you can! The brand's known for offering bundle options that save you money when you buy in bulk, but any other promos are rare and therefore very, very special. Will Glossier have a 2017 Memorial Day sale? A rep for the brand told Bustle that they do not currently have a sale planned, but there are some ways you can save from the brand.
Right now, there's a sale on the first-ever blushes to come from the brand, and you're going to want to get in on this likely limited edition offer while you can. You'll come out $6 cheaper when you shop two Cloud Paint blush shades and receive free shipping while this promo lasts. Considering these lightweight cream blushes are perfect for your summer makeup routine — you won't want to miss out on scooping up two shades and keeping a bit of cash in the process. As far as other sales extending into Memorial Day weekend, a PR rep for the brand confirmed to Bustle that there are no sales in the works at the moment, but like I said, there are still plenty of opportunities for discounts.
Click Here To Shop The Glossier Collection
Shopping any of the sets available from the brand will save you money in the long run, so Memorial Day sale or no, there's no reason not to kick off your summer by purchasing these minimal beauty items. Because summertime calls for enhancing your natural beauty, and no brand will help you do that better than Glossier.
Two colors for just 30 bucks? Make some room in your makeup bag!
Those who have tried these blushes would definitely recommend this purchase.
Even if all you do with them is use them as props on Instagram, they're totally worth the buy.
Cloud Paint Blush, $18, Glossier
These typically retail for $18 each, so getting two for just $30 really is quite the deal.
Phase 2 Set, $40, Glossier
You'll save $12 when you buy these makeup items as a bundle, so if you've been wanting to add a bit of this brand into all aspects of your routine, this is the way to go. Everything from concealer to brow products are available in the Phase 2 Bundle, so get ready for an extra dose of Glossier!
The Super Pack, $65, Glossier
Shopping all three serums at once will be $19 cheaper than scooping them up individually, so if you're looking for skincare that delivers hydrated, bright and blemish-free skin, you're going to want to get all of these on your top shelf.
See what I mean? Even without a Memorial Day sale, this beauty brand offers you ways to keep a little extra cash, and you've got to appreciate that. Just one more reason to love Glossier, am I right?