Christina Oliva Doesn't Need 'Hair Goddess' To Keep Her Success Alive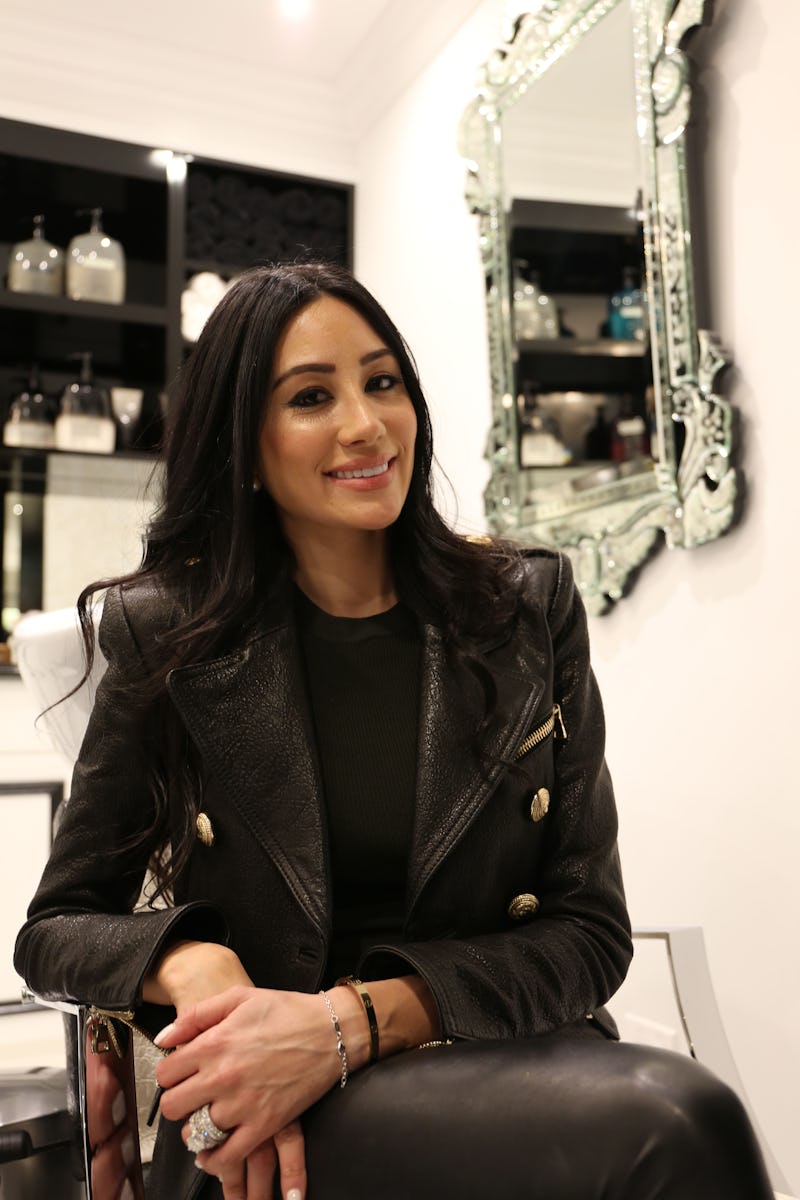 TLC
Social media has made it easy to instantly share a fresh haircut, and it's made celebrities — and now, TV stars — out of particularly talented hairstylists. TLC's Hair Goddess is about Christina Oliva, a young woman who believes her method of applying hair extensions is going to totally transform the beauty industry. Over the course of her show's first season, she took the first step: opening a new salon in Manhattan. After just six episodes, the first season is ending, but it's still not clear if Hair Goddess will return for Season 2. TLC hasn't made any announcements about the show's future, positive or negative yet. Some particularly successful series may net a renewal before their current season comes to an end, but there's nothing strange about a network waiting a few weeks or months to decide about the future of a new show.
According to Showbuzz Daily, Hair Goddess' Season 1 ratings were modest, hovering at about 0.15 million 18-49 viewers for the majority of its episodes. To compare, TLC's I Am Jazz rated 0.25 against Hair Goddess' 0.13 on July 19 according to Showbuzz Daily, so while there's room for Hair Goddess to grow its audience, the series isn't that far behind other shows on the same network. For now, according to a tweet from Oliva just a few days before the Season 1 finale, she doesn't know if the show will be back either — but she'll be the first person to announce if the network decides to renew Hair Goddess for Season 2.
If there's any argument to be made that Hair Goddess doesn't even need to be renewed, it's that Oliva is still on her way towards more success. While the episodes show some interpersonal and professional conflicts between Oliva and her family as they try to build their new business, overall, Hair Goddess Season 1 was low on juicy drama. Their new business, Olivia Christensen Salon, is still open, well-reviewed on Yelp, and has fifteen thousand followers on Instagram already. Not bad for a relatively new business. And it looks like the salon may be expanding, too, because the Olivia Christensen Instagram recently posted a job notice looking for new "receptionists and assistants." Oliva certainly doesn't need Hair Goddess to return in order to continue building her successful business.
But even with all of Oliva's success, there's still material for Hair Goddess Season 2. With her new reality TV show, it's possible that she'll be contacted by celebrity clients, make enough revenue to start more salons, and even increase her efforts to help women suffering from cancer-related hair loss through her signature hair extension methods. Not all reality shows need to devolve into fights in order to generate more material. But, ultimately, whether or not Hair Goddess returns for Season 2 will be up to TLC. In the next few months, watch for an announcement from the network — or an update from Oliva — to find out the future of this stylish series.