How Hurricane Hector Could Affect Hawaii Flights Is Difficult To Predict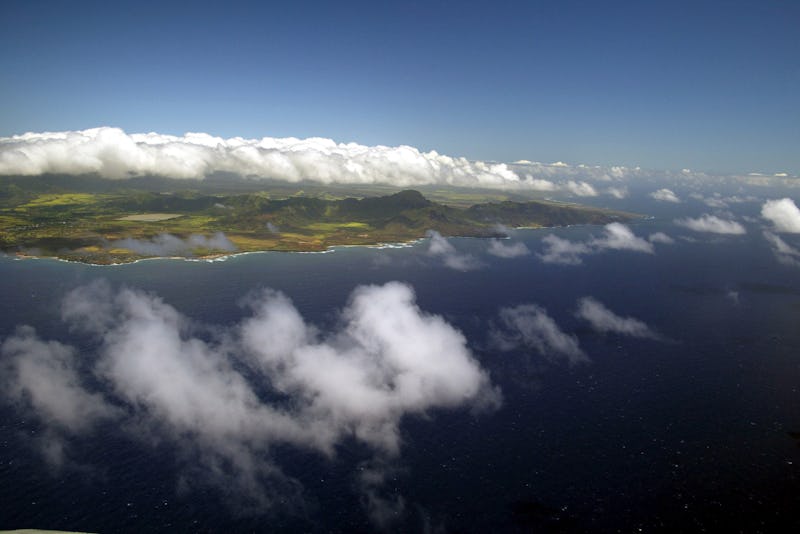 Phil Mislinski/Getty Images News/Getty Images
Hurricane Hector once again strengthened to a Category 4 storm on Sunday as it continued to approach the central Pacific. Although the storm had been briefly downgraded to a Category 3 storm earlier in the day, maximum sustained winds of nearly 130 miles per hour led forecasters to reclassify the storm, which is not expected to weaken again until Monday night. But will Hurricane Hector affect flights to or from Hawaii? Forecasters say it's too soon to know what Hector's full impact will be.
As of now, it's unclear how Hurricane Hector might impact flights to or from the Hawaiian Islands, although potentially gusty winds and heavy rain could cause delays or cancellations later this week. According to the National Hurricane Center, Hector is forecast to cross into the central Pacific basin sometime Sunday night with little change expected in regard to the storm's strength and wind speed. But as of Sunday afternoon, there were no coastal watches or warnings in effect for the Hawaiian Islands as Hector's official forecast track continues to have the storm passing south of the islands on Wednesday. Still, forecasters at the National Hurricane Center are urging caution.
"While the official forecast track continues to lie south of the Hawaiian Islands, only a slight deviation to the north of the forecast track would significantly increase potential impacts on the Hawaiian Islands," the National Hurricane Center said in a forecast discussion released Sunday afternoon. "It is a good time for everyone in the Hawaiian Islands to ensure they have their hurricane plan in place."
An updated forecast track shows Hector's center passing slightly farther south of the islands than previous tracks did, according to Hawaii News Now. But forecasts are merely predictions, and storms can change direction at any time. Meteorologists and the National Hurricane Center have both stressed that it's too early to say how Hector might affect the Hawaiian Islands.
"The track of the hurricane still has the center passing well south of the main Hawaiian island at this time," CNN meteorologist Haley Brink said early Sunday. "It is still too soon to tell what effects this hurricane will have (if any) on the Hawaii islands."
As Hector passes later this week, some of the Hawaiian Islands could see heavy rain, gusty wind, or even tropical storm force winds, all of which could potentially cause flight delays or cancellations. Hurricanes can also cause storm surge and flooding, although it remains unclear if Hector will bring either to the islands. According to the Weather Channel, it is Hawaii's Big Island that stands the greatest chance of feeling Hector's wrath, as it lies farthest south in the island chain.
For now, however, it appears unlikely that any of the Hawaiian Islands will experience hurricane-force winds. The National Hurricane Center noted Sunday that such winds extend outward from a storm's center for up to only 30 miles. According to Hawaii News Now, Hector's current forecast track has the storm passing much more than 30 miles south of the Big Island.
Hector is the first hurricane to come near the Hawaiian Islands this hurricane season. Forecasters have said they expect the hurricane to maintain its current strength until Monday night, when it is expected to weaken slightly through to Wednesday.