Gina Rodriguez Just Hinted That 'Jane The Virgin' Could End After Season 5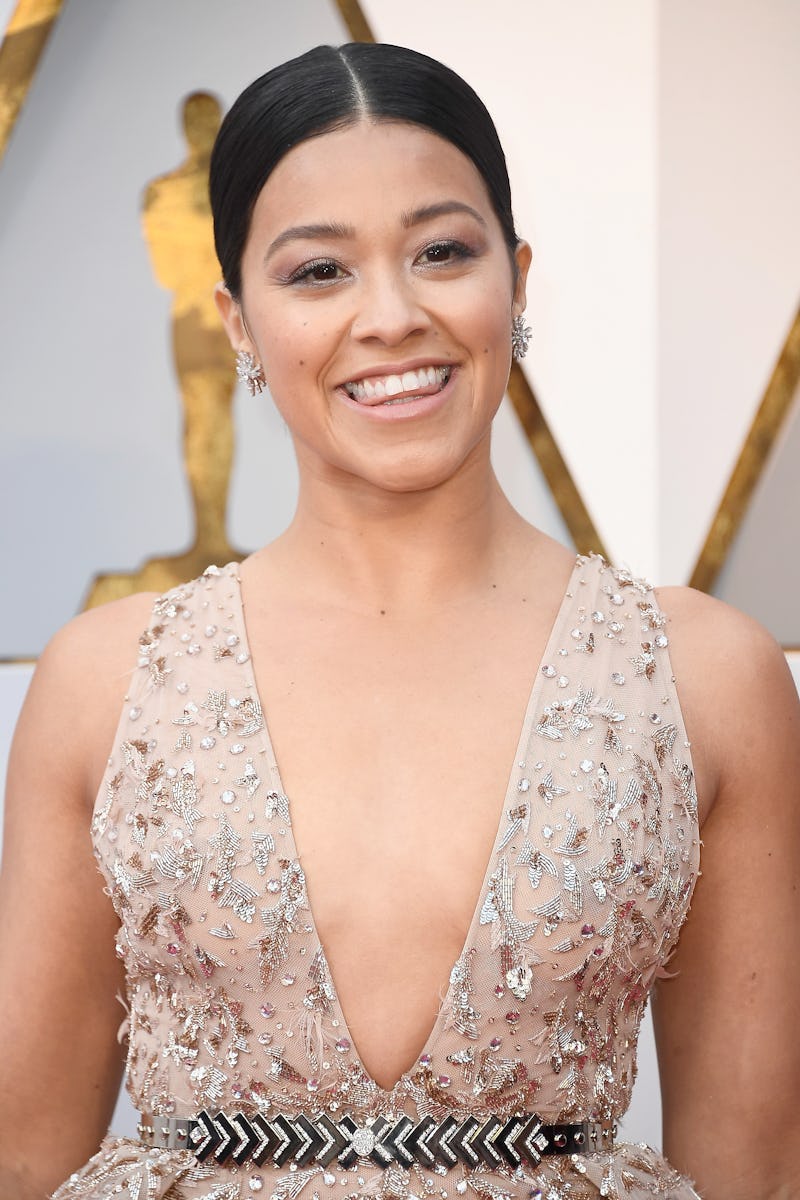 Frazer Harrison/Getty Images Entertainment/Getty Images
For all those Jane The Virgin fans who thought the CW-helmed dramedy had exhausted its capacity for serving up unexpected bouts of heartache, think again. Gina Rodriguez just dropped hints about Jane The Virgin's final season during one of SXSW's Women To Watch panels, which took place Sunday, March 11, in Austin, TX. The CW has yet to make any sort of official announcement regarding an end to the beloved series, but if Rodriguez's comments over the weekend were any indication, it looks like Jane The Virgin's upcoming fifth season will be its last. And, seeing as Rodriguez is both the series' star and its co-executive producer, it's probably (unfortunately) safe to say she knows what she's talking about.
According to a recent report by Variety on Monday, March 12, Rodriguez participated in Sunday's Women To Watch day of panels. And with good reason, too. Because, in addition to reprising her starring role as the effervescently kind and delightfully quirky Jane Villanueva (a role that earned her a Golden Globe back in 2015), Rodriguez also saw her directorial debut come to fruition during Jane The Virgin's fourth — and most recent — season. And, according to Variety's report, Rodriguez told the panel that she intends to "do more [directing] next year — in our final season." And, cue the pandemonium.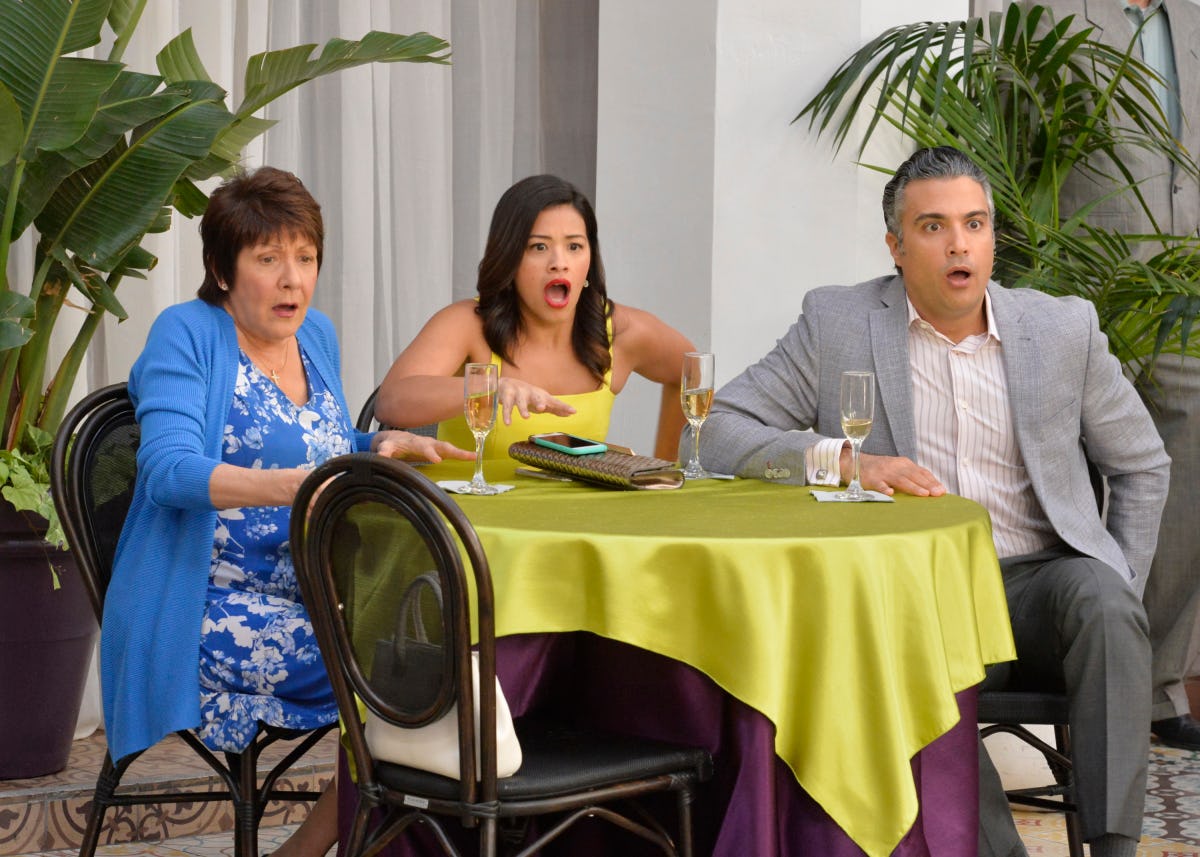 As Variety reported, Rodriguez directed one of Season 4's most critical episodes (and arguably, one of its most memorable, as those who watched will probably agree). And, in chronicling highlights of her first-ever directorial venture, Rodriguez explained why she took the new directing role so seriously. According to Variety, Rodriguez told the panel's audience,
"When it came to directing Jane, as the star of the show — as a woman, as Latina, I was like, 'I need to come so correct that I cannot be denied.'"
Judging by the episode's reception, it seems like Rodriguez succeeded in doing just that. According to Variety's report, the 33-year-old star mentioned that her Season 4 episode was "the highest-rated of the season" after calling her inaugural stab at directing "the most incredible experience."
So far, the CW has kept a tight lid on any plans to wrap up the series. But that certainly doesn't mean Jane The Virgin's future is safe; the network has yet to make any official announcements regarding its lineup of returning titles for the upcoming 2018-2019 season. And, while that might mean bidding farewell to Jane The Virgin a little too prematurely, fans can take solace in the fact that it certainly won't be the last the CW sees of Rodriguez. CW president Mark Pedowitz sang Rodriguez's praises during an earlier interview with Variety this past January, telling the publication that he wants to "stay in the Gina Rodriguez business."
Honestly, who wouldn't? Thanks to her expert portrayal of Jane Villanueva, Rodriguez has snagged three consecutive Golden Globe nominations, the first of which ended with a win in 2015. Plus, the show itself snagged a Golden Globe nom for Best TV Series following its inaugural season — a pretty momentous "first" for the CW network at large.
Back in October 2017, Variety reported that the Jane star had signed on to executive produce an upcoming, women-centric CW series, whose working title is, quite appropriately, Femme. And, in addition, she's developing another CW-fronted dramedy, called Illegal, which centers on an undocumented doctor struggling to find work after immigrating to Miami. The upcoming original series is based on the real-life experiences of its primary EP and head writer, Rafael Agustin, who currently writes for Jane The Virgin.
And, in looking toward Rodriguez's future projects, it seems like her cinematic successes have only just begun.