Another John Wick Movie Could Be On The Way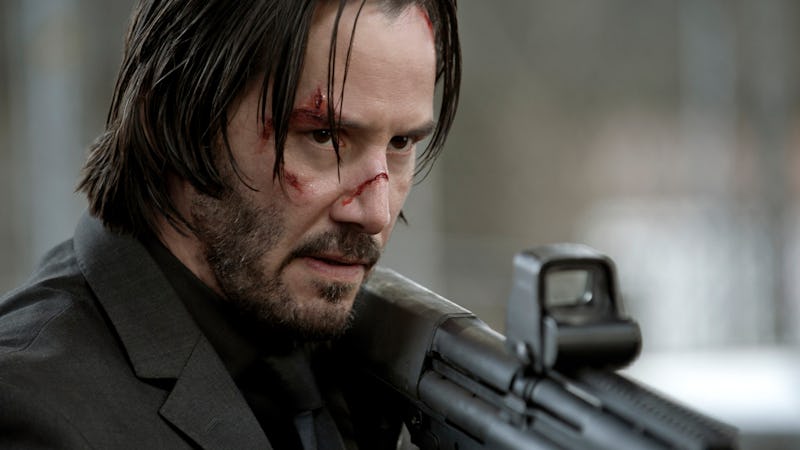 One of the biggest surprise hits of 2014 was a little movie called John Wick. The low budget action film starring Keanu Reeves flew under the radar with its marketing and didn't appear to be anything other than your run-of-the-mill shoot 'em up flick, but the film ended up drawing rave reviews and becoming a cult classic. Expectations are now much higher for the film's sequel, John Wick: Chapter 2, and so it'd make sense if John Wick 3 happens. But will a third installment of the John Wick franchise actually come out?
It sure looks that way. While nothing is certain and John Wick: Chapter 2 hasn't even been released yet, discussions have already begun for a third installment of the series. That obviously could change if John Wick: Chapter 2 lays an egg at the box office after it's released on Feb. 10, but as of right now, you've got to believe that the odds for a third movie in the series are pretty good. And that's not just blind optimism from a fan, that's coming straight from the director of the first two installments, Chad Stahelski. In an interview with Collider's Aubrey Page in October of last year, the filmmaker had this to say about a potential part three:
"Yeah, the studio has asked us to put our heads together and see if we can come up with something (for a third film). Winston's [Ian McShane's character] is a big part of the next one, so is Lance Reddick. We've got some ideas. Love Lance, Lance is great, fantastic actor super great guy and we have a good cast. I keep saying that, we have a really great cast."
So it sounds like both the studio and the director are into a third John Wick movie, but what about its star? Well, fans can rest easy, because Reeves has already declared his intent to make a third film as well. Here's what the actor told EW in February when asked if he would be willing to star in a John Wick 3:
"Absolutely. I love the character and the world. Whether or not I get the chance to do another chapter is really up to the audience. If they enjoy what we did — and hopefully they do, fingers crossed, I really dig it — but if they do enjoy it, then I'll have the chance to continue the story of the character and the world."
It really seems like the stars are aligning for a third John Wick movie to happen, so as long as John Wick: Chapter 2 turns a profit at the box office, I'd say another John Wick movie is all but guaranteed.