Will We Ever Hear A Kanye & Migos Collab?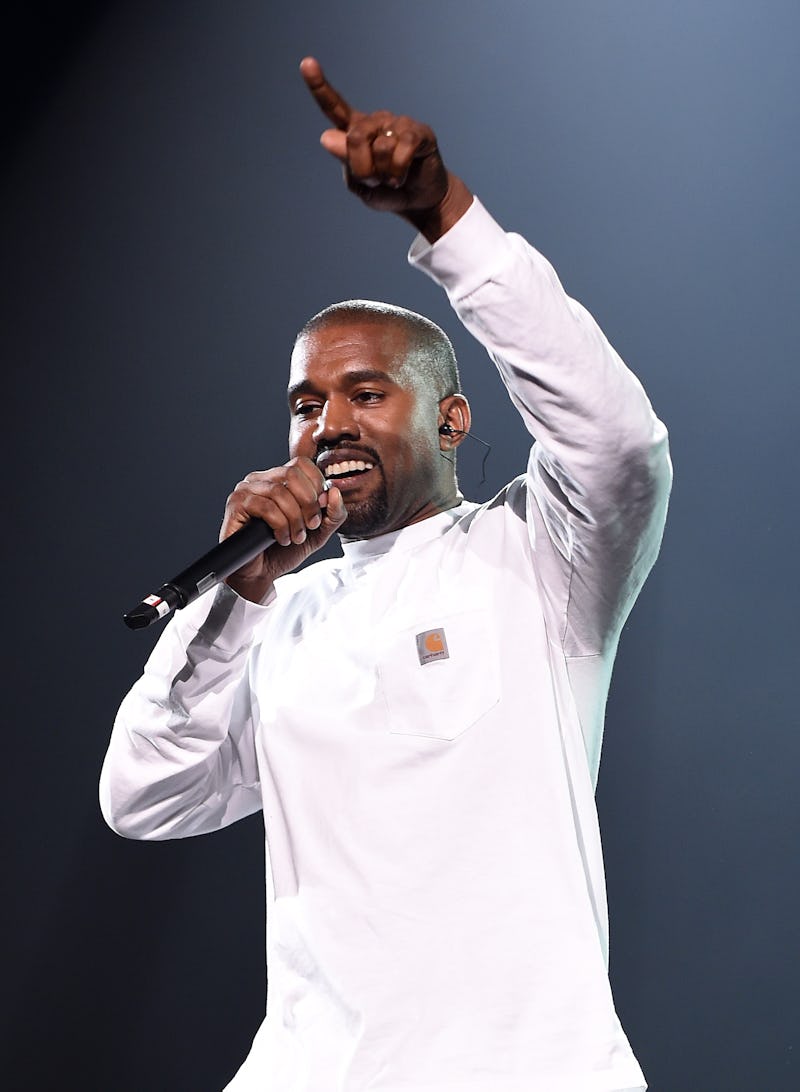 Dimitrios Kambouris/Getty Images Entertainment/Getty Images
On Friday, Migos released their new album, Culture, and there is one particular rapper who is either just showing his support for them or hinting at a future joint track. Kanye West tweeted the group's album cover and wrote alongside it, "Culture." Will Kanye West and Migos collaborate? That is probably one question running through fans' minds at the moment, especially if you've been hoping these four would release music at some point in time.
It says a lot that 39-year-old Yeezy shared this particular tweet. But if he is trying to say anything by it besides supporting Migos, who knows. However, this isn't the first time West and Migos have been linked. In September 2016, Forbes reported that West added Migos to his G.O.O.D. Music label. Apparently, during an appearance at New York's Highline Ballroom, The Life of Pablo artist made the big announcement. That said, during a Thursday appearance on Sirius XM's Sway in the Morning, Migos clarified (via Complex) that they are not with West's label — at least for right now. According to group member Quavo, there were talks but nothing officially came to be with G.O.O.D. (Bustle has reached out to Universal Music Group, which houses G.O.O.D. Music for comment, but did not receive a response at the time of publication.)
Also, in February 2016, according to Complex, what appeared to be a West and Migos song appeared on Ian Connor's Snapchat.
Despite the confusion there, seeing as a full song was never released, a few months after that snippet was heard, there was some clarification. In June 2016, Quavo revealed to Acton Entertainment, "We got multiple songs with [West]." He added, "We always keep stuff in the vault. We got a lot of other things with other artists, too, that's always in the vault that you might hear snippets of. You know, we just keep in a chamber ready to be fired, you know?"
There you have it. West and Migos have collaborated. Now, as for if or when they'll release a track remains unknown.